ChatGPT is taking the world by storm with its revolutionary AI technology. This chatbot has been making headlines lately with its uncanny ability to do almost anything.
ChatGPT has become the go-to chatbot for many uses, from simple conversations to complex tasks. Its recent wave in popularity is a testament to how it's changing and how we interact with machines.
What sets ChatGPT apart from other chatbots is its versatility. ChatGPT is not just a chatbot that can answer simple questions; it's a virtual assistant that can do almost anything you need. Its advanced natural language processing capabilities can easily handle complex conversations, making communication with machines feel more human and personalized.
Whether you need help with writing content, solving mathematical equations, or coding tasks, ChatGPT has got you covered.
In this article, we will dive deeper into what makes ChatGPT so special and how it's able to do almost anything in a matter of seconds.
---
What is ChatGPT?
The word "ChatGPT" is actually a combination of two words: "Chat" and "GPT."
"Chat" refers to the conversation aspect of the chatbot, while "GPT" stands for "Generative Pre-trained Transformer."
The term "Generative Pre-trained Transformer" refers to a type of neural network architecture that is used by the chatbot to understand natural language and generate responses.
ChatGPT is an artificial intelligence (AI) chatbot that uses natural language processing (NLP) technology to generate conversations. It is designed to be a natural-sounding, interactive chatbot that can respond to user input. ChatGPT is capable of understanding the context of conversations and provide appropriate and meaningful responses. It can also learn from conversations, allowing it to become smarter over time.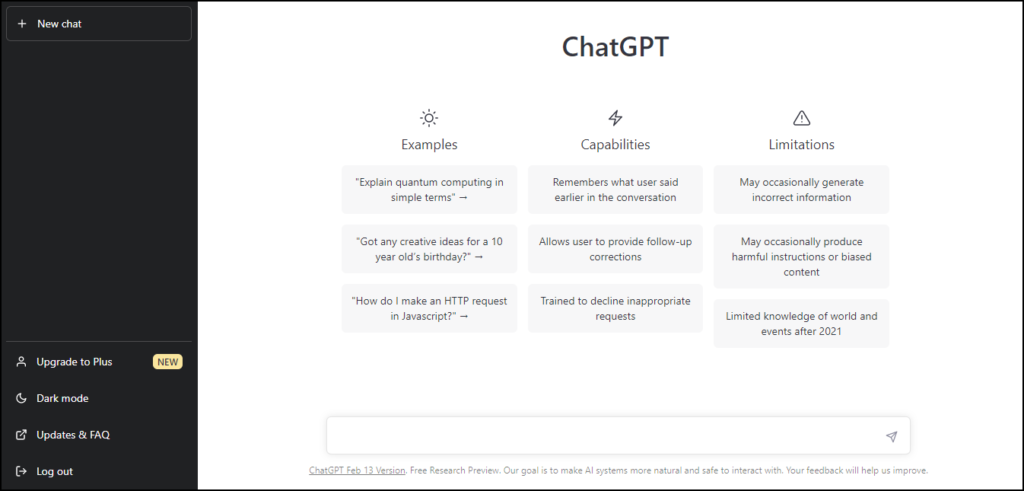 It has been trained on a vast amount of data, including biased and unbiased sources like books, articles, and websites, allowing it to understand human language and respond accordingly. This means that you can ask it questions or give it commands just as you would with a friend or colleague.
It is like having a virtual assistant that is available to you 24/7, always ready to help you with whatever you need. All you need to do is type in your query or command, and ChatGPT will take care of the rest.
---
When and Who Launched ChatGPT?
On November 30, 2022, San Francisco-based OpenAI launched ChatGPT.
The number of ChatGPT users had surpassed one million by December 4, 2022 (in just 5 days).
ChatGPT has achieved an impressive milestone of surpassing 100 million users in February 2023 (in just three months), making it the most rapidly growing consumer application in history.
---
Basic Terminologies of ChatGPT
To truly understand ChatGPT, being familiar with some of its basic terminologies is important. Below are some key terms you may come across when using or learning about ChatGPT.
Artificial Intelligence (AI): AI refers to the ability of machines to perform tasks that would typically require human intelligence, such as learning, problem-solving, and decision-making. ChatGPT is an example of an AI-powered chatbot that uses natural language processing and machine learning algorithms to understand and respond to user input.
Natural Language Processing: Natural language processing (NLP) is a subfield of artificial intelligence that focuses on the interaction between computers and human language. It involves analyzing and processing natural language input, such as spoken or written text, to extract meaning and generate appropriate responses.
Tokenization: This refers to the process of breaking down a sentence or phrase into smaller units of meaning, such as words or phrases. Tokenization is an essential step in natural language processing, as it allows the chatbot to understand the structure and context of the user's input.
Neural Networks: Neural networks are a type of machine learning algorithm that is modeled after the structure of the human brain. They are made up of interconnected nodes, or "neurons," that process information and make decisions based on patterns and relationships in the data.
Pre-training: Pre-training refers to the process of training a neural network on a large dataset, such as a collection of books or articles, before fine-tuning it for a specific task. This helps the network develop a broad understanding of language patterns and structures, which can be applied to specific tasks.
Fine-tuning: Fine-tuning refers to the process of training a pre-trained neural network on a specific task or dataset to improve its performance for that task. This is often used to adapt a general-purpose model, such as ChatGPT, for a specific use case.
---
How Does ChatGPT Work?
ChatGPT works by using natural language processing (NLP) technology. The chatbot uses an advanced language model called GPT (Generative Pre-trained Transformer), which has been trained on vast amounts of data and can generate human-like responses to user input.
When a user inputs a message or query, ChatGPT's NLP and machine learning algorithms analyze the text to determine its meaning and intent. It then generates a response based on the context of the conversation and the data it has learned from its training.
The NLP component of ChatGPT breaks down the user's message into different components, such as the subject, action, and object, to understand the intent behind the message.
For example, if a user asks, "How do I bake a cake?" the NLP algorithm would identify "bake" as the action and "cake" as the object and generate a response with step-by-step instructions accordingly.
Below is the step-by-step breakdown of the entire process:
Input Processing: The user enters their questions or commands into ChatGPT's text bar.
Tokenization: The text is then broken down into individual words in order to be analyzed.
Input embedding: The individual words are then put into the neural network's transformer.
Encoder-decoder attention: The transformer takes the input and creates a probability distribution for all possible outputs.
Text generation and output: ChatGPT then produces an answer based on the probability distribution, which the user receives as a text response.
ChatGPT also uses deep learning technology, which enables it to improve and adapt to new information continually. The more it interacts with users, the more data it collects, and the better it becomes at generating accurate and relevant responses.
---
What are The Capabilities of ChatGPT?
Here are some of the impressive capabilities of ChatGPT:
Writing and debugging various programming languages.
Composing music, teleplays, fairy tales, and student essays.
Answering test questions.
Writing poetry and song lyrics.
Playing games like tic-tac-toe
Ability to remember previous prompts given in the same conversation
ChatGPT is a marvel of artificial intelligence, capable of performing a wide range of tasks with remarkable accuracy and speed.
It can write and debug computer programs, compose music, teleplays, and fairy tales, write student essays, answer test questions, write poetry or song lyrics, emulate a Linux system, simulate an entire chat room, play games like tic-tac-toe, simulate an ATM, and much more. Its versatility is unmatched, making it a valuable tool for a variety of applications.
One of the most impressive features of ChatGPT is its ability to remember previous prompts given to it in the same conversation. This allows for a personalized experience and could make it useful as a therapist.
ChatGPT also attempts to reduce harmful and deceitful responses, making it a trustworthy source of information. For example, it acknowledges the counterfactual nature of questions and frames its answers accurately and informally.
Moreover, unlike its predecessor InstructGPT, ChatGPT attempts to reduce harmful and deceitful responses. It filters out potentially racist or sexist prompts and uses a company-wide moderation API to prevent offensive outputs.
---
What are The Limitations of ChatGPT?
Despite its impressive capabilities, ChatGPT has several limitations that should be taken into consideration.
AI Hallucination: One of the most significant limitations of ChatGPT is its tendency to generate plausible but incorrect or nonsensical answers, known as AI hallucination. This is a common issue with large language models, including ChatGPT, which can sometimes produce misleading or irrelevant responses.
Limited Knowledge of Recent Events: Another limitation of ChatGPT is its limited knowledge of events that occurred after 2021. This means it may be unable to provide up-to-date information on current events, making it less reliable in certain situations.
Political Opinions: As of February 2023, ChatGPT is prohibited from expressing political opinions or engaging in political activism. OpenAI imposes this limitation to prevent the language model from taking stances on controversial political issues that may harm its reputation.
Algorithmic Bias: Training data used to train ChatGPT suffers from algorithmic bias, which can be revealed when ChatGPT responds to prompts, including descriptors of people. In one instance, ChatGPT generated a rap indicating that women and scientists of color were inferior to white and male scientists. This limitation highlights the need for continuous monitoring and improvement of training data to eliminate biases and improve the accuracy and inclusivity of the language model's responses.
It's important to keep these limitations in mind when using ChatGPT and to supplement its responses with human oversight and critical thinking.
---
Is ChatGPT Free?
The basic version of ChatGPT is available for free, but it's not always guaranteed to be available during periods of high demand. This version offers a standard response speed and receives regular updates.
However, OpenAI also offers a paid version of ChatGPT called ChatGPT Plus. The Plus version guarantees access to the system even during periods of high demand, allowing users to receive faster response times.
In addition to faster response times, ChatGPT Plus subscribers receive priority access to new features as they become available. The cost for ChatGPT Plus is $20 per month.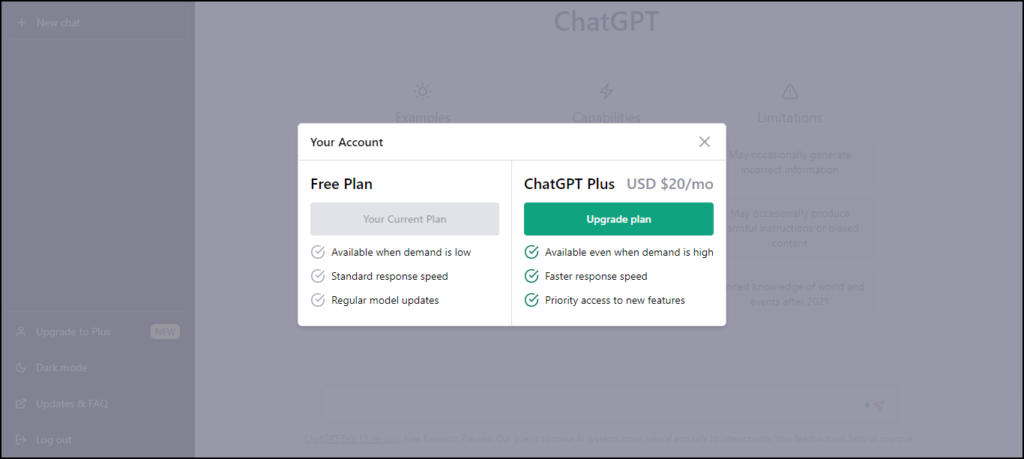 OpenAI added the paid version of ChatGPT to meet the needs of users who require faster response times and priority access to new features. The demand for ChatGPT has grown significantly in recent years, and the addition of a paid version helps OpenAI continue to develop and improve the system.
---
How can ChatGPT be used in various industries?
ChatGPT's versatility makes it a valuable tool across various industries. Its ability to write, analyze and respond to natural language inputs has enormous potential to simplify and enhance various business operations.
Let's take a look at some of the industries that can benefit from ChatGPT's capabilities.
Healthcare: ChatGPT can provide personalized health support to patients. By remembering previous conversations and filtering out potentially harmful responses, ChatGPT can offer a safe and supportive environment for patients to discuss their issues and receive helpful guidance.
Education: ChatGPT can be your expert virtual tutor to provide you with personalized study material and answer your questions in real time. With its ability to simulate an entire chat room, ChatGPT can also be used to facilitate online discussions and debates, providing a more engaging learning experience for students.
Digital Marketing: ChatGPT can be used to provide customer support and enhance customer engagement. ChatGPT can help businesses improve their customer experience and generate more leads by simulating personalized conversations with customers. It can also be used for content creation, marketing research, SEO, and more.
Finance: ChatGPT can be used as a virtual financial advisor to provide personalized investment advice to clients. By leveraging its ability to analyze financial data and trends, ChatGPT can help clients make informed investment decisions and optimize their portfolios.
Entertainment: ChatGPT can be used to generate creative content such as scripts, lyrics, and even jokes. With its ability to compose music, ChatGPT can also be used to create original soundtracks for films, TV shows, and video games, saving a lot of time and effort.
Travel: ChatGPT can assist travelers with planning their trips and providing personalized recommendations for destinations, accommodations, and activities. By leveraging its ability to understand natural language, ChatGPT can also assist travelers with booking flights and reservations, making the travel planning process more seamless and enjoyable.
---
What are The Languages That ChatGPT Understands?
ChatGPT is pre-trained on a large corpus of text data, which includes text in multiple languages. Although ChatGPT was primarily trained on English text, it can understand and generate text in other languages as well, including but not limited to:
☑️ Spanish
☑️ French
☑️ German
☑️ Italian
☑️ Dutch
☑️ Portuguese
☑️ Russian
☑️ Chinese
☑️ Japanese
The model can understand and generate text in these languages due to its pre-training on a large corpus of data that includes text in multiple languages.
While ChatGPT's ability to generate text in these languages may be weaker than its ability to generate text in English, it can still provide valuable responses.
Its understanding is not limited to the languages mentioned above; ChatGPT can also generate responses and understand inputs in languages like Urdu, Hindi, and others.
---
Open AI's GPT Models
If you think ChatGPT is the only model developed by OpenAI, think again!
OpenAI has developed a range of GPT models with different capabilities and uses cases.
The GPT models are among the most advanced language models in the world, capable of generating human-like responses to text-based inputs.
In addition to ChatGPT, OpenAI has developed models such as GPT-1, GPT-2, GPT-3, Codex, DALL-E, and many more, each with increasing levels of sophistication and accuracy.
---
Risks of ChatGPT
While ChatGPT is a powerful tool that can provide many benefits, there are also risks and concerns associated with its use. Some of the risks of ChatGPT include the following:
Job displacement: One of the main concerns with any new technology is the potential for job displacement. As ChatGPT and other AI-based tools become more advanced, they may be able to perform tasks that were previously done by humans. This could lead to job loss in certain industries, particularly those that rely on routine tasks that can be easily automated.
Misuse by students: ChatGPT and similar tools can be misused by students for academic dishonesty, such as cheating. Students may use the tool to generate essays, papers, or other assignments without putting in the required effort, which can compromise the integrity of the educational system.
Dependence and loss of critical thinking skills: If individuals become overly dependent on ChatGPT or similar AI systems for information and answers, this could lead to a loss of critical thinking skills. This could negatively affect decision-making and problem-solving abilities in the long run.
---
How To Register on ChatGPT?
● To use ChatGPT, you've to create a free account, and to do that, just visit https://chat.openai.com/auth/login and click the Sign up button.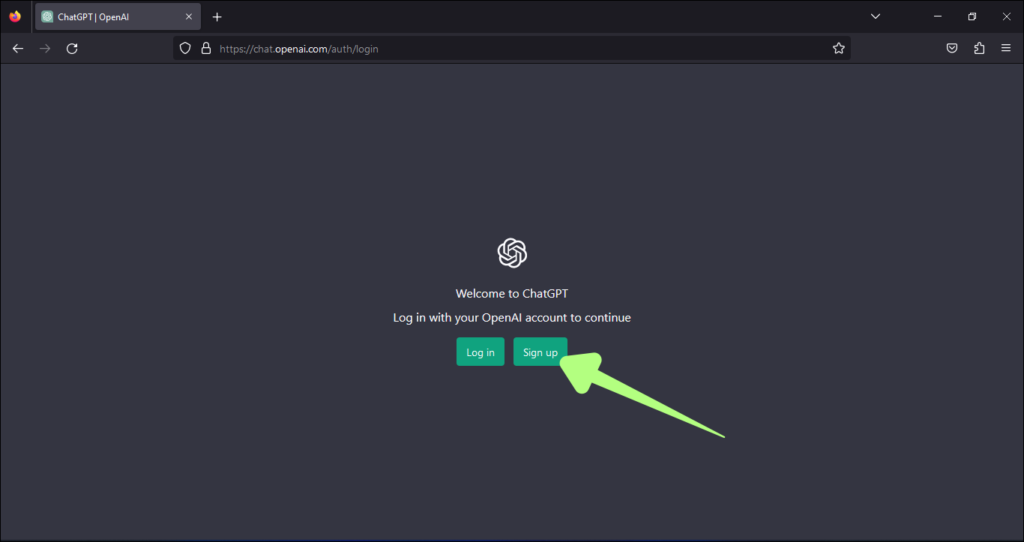 ● After that, you can either use your email to create an account or continue creating a ChatGPT account with your Microsoft or Google account.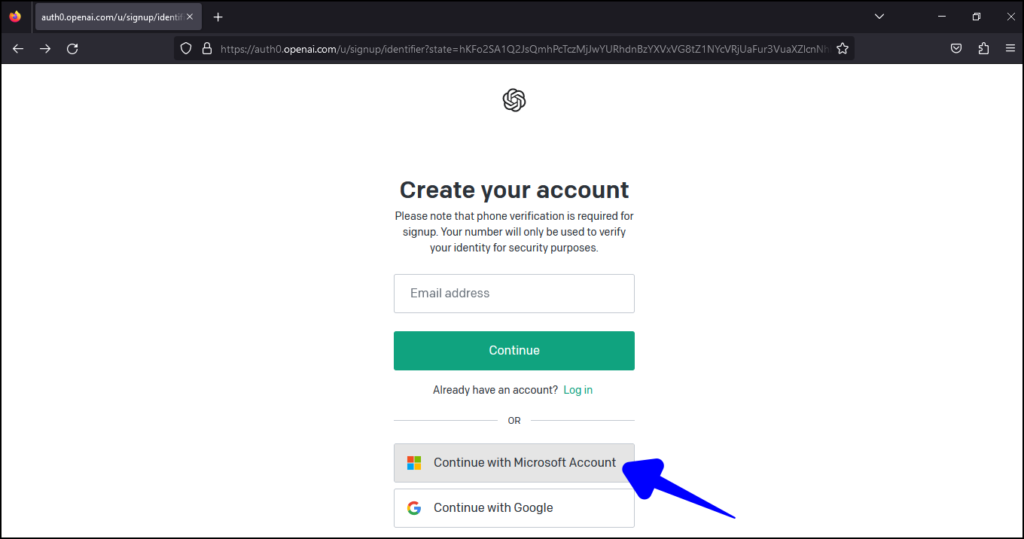 ● For instance, I'm using the continue with Google option.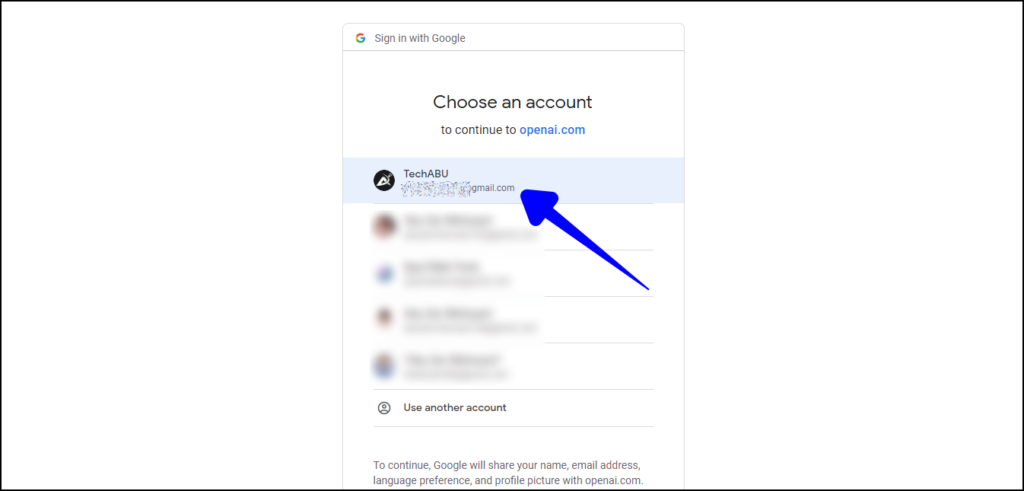 ● Once you've clicked on your Google account, you'll get a new page where you've to Enter your First and Last Name. Just enter your full name and click the "Continue" button.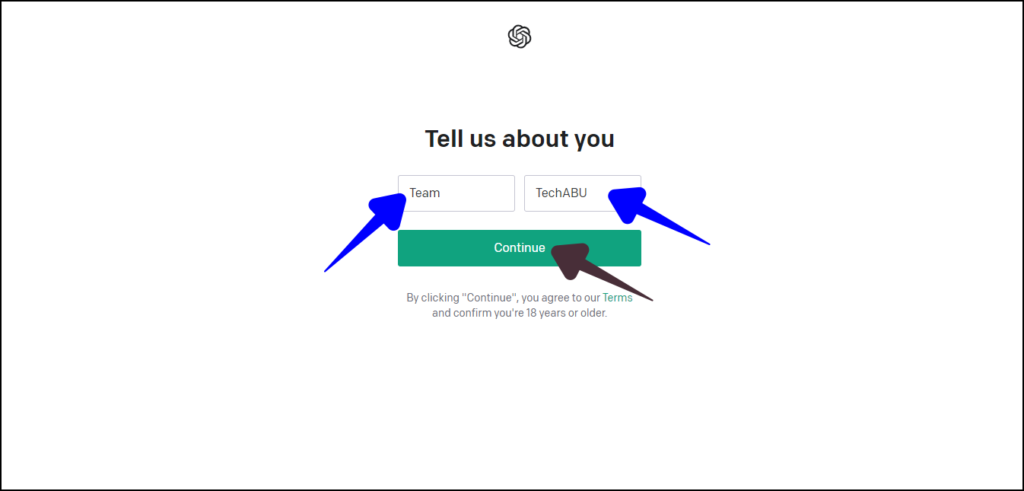 ● Next, you've to enter your phone number. Select your country code (it may select your country code by default) and enter your phone number and click the "Send code via SMS" button. ChatGPT will send a code to your phone number that you've to Enter to verify your number.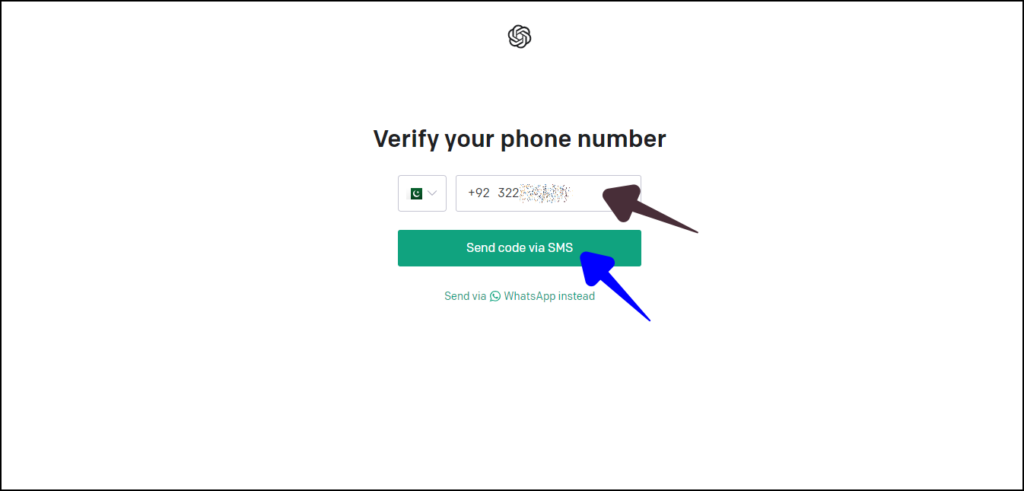 ● Enter the code you've received to your number from ChatGPT. You can also get the verification code on WhatsApp if the number you've entered has a WhatsApp account.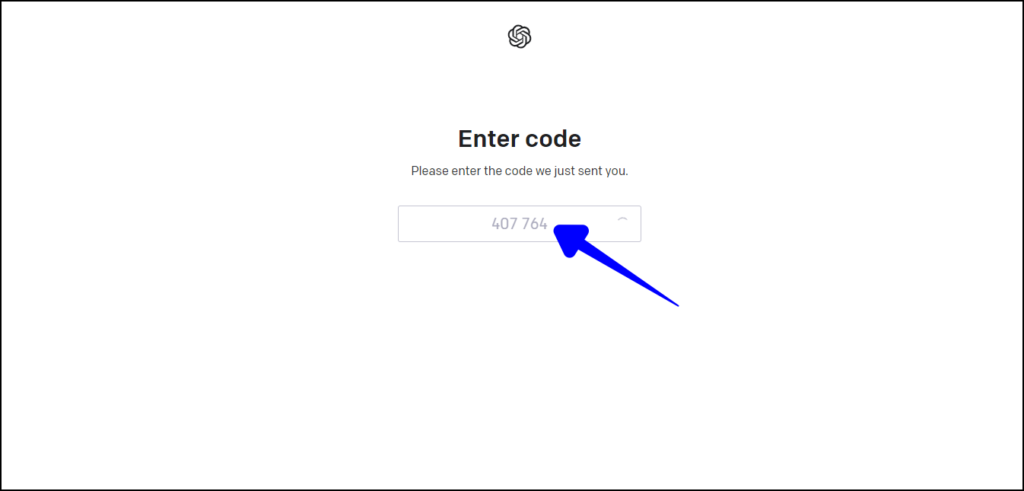 ● Done! You can now enjoy ChatGPT. ?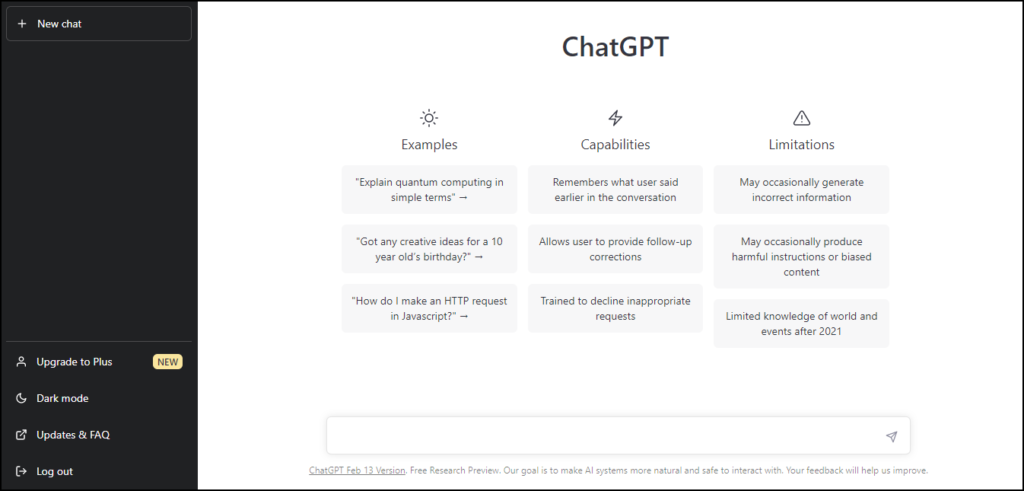 ---
FAQs about ChatGPT