Back in 2005, YouTube was created by Jawed Karim, Steve Chen, and Chad Hurley. It started as a dating site but quickly became the top free video platform and the second most visited website. Now, it's a huge place for all sorts of videos.
Google recognized the massive potential of YouTube and bought it in 2006 for $1.65 billion. At that time, YouTube had 65 employees and was not making a profit. Today, it has grown significantly with 5,000 employees and earns most of its revenue from advertising.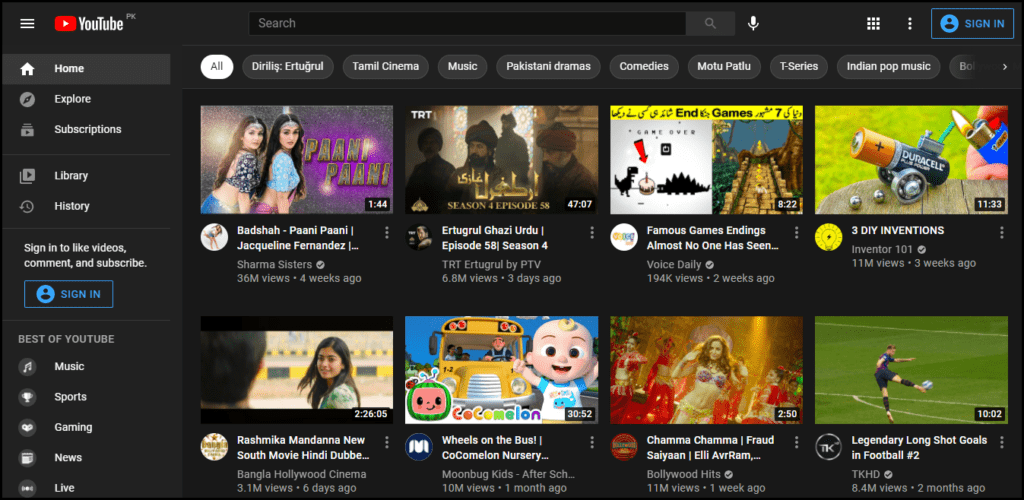 YouTube has 2 billion registered users, with 81% being between 15 and 25 in age. The United States makes up the majority of traffic (15%), followed by India (8%) and Japan (4.6%). However, there are 91 countries and 80+ languages represented. On average, 500 hours of video are uploaded every minute globally, with mobile devices accounting for 70% of all views.
With 2 billion registered users and $15 billion in advertising income, YouTube is the industry leader in online video.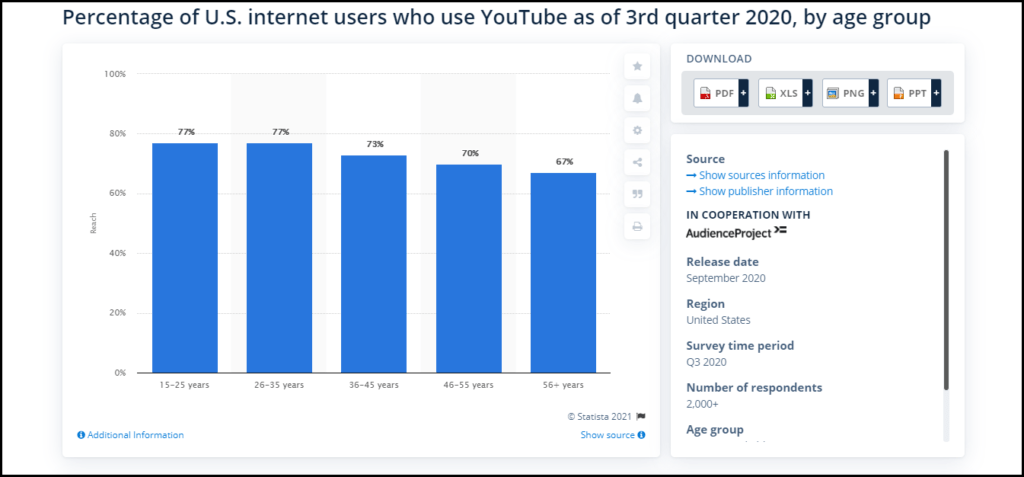 ---
Who is YouTube's Biggest Competitor?
Vimeo, a video-sharing network with 150 million creators and 1.24 million subscribers, is YouTube's most significant competitor. With 8,700 employees, it generated $160 million in revenue in 2018.
---
How YouTube Generates Revenue?
YouTube's primary source of income is advertisements, which entails placing various advertisements inside or surrounding the videos that users upload, with the advertiser paying per second on the screen or for viewer leads, with the video creator receiving a portion of the revenue.
This company made $15.1 billion in sales in 2019. It grows by around $3 billion per year due to its Direct Response and Brand Advertising formats, which are becoming more popular and have more excellent distribution, raising advertisers' costs.
Non-advertising services such as YouTube Premium and YouTube TV, for which users pay a monthly subscription charge, are the second source of income. With increased competition in the industry, Google is spending heavily on YouTube's subscription services.
YouTube Premium allows you to watch all of YouTube's videos without having to watch advertisements. It also gives users access to unique original content created by the creators and offline playback and mobile background video. YouTube TV is a video-streaming service that is only available in a few North American locations. For $50 a month, it entertains 70 television networks and movies and programs on demand.
Launched In: 2005
Founders: Jawed Karim, Steve Chen, and Chad Hurley
Headquarters: San Bruno, CA, U.S.A.
Employees: 5,000
---
YouTube Competitors and Alternatives 2023
Vimeo, Wistia, Dailymotion, Twitch, Sprout Video, IGTV, Metacafe, Veoh, TikTok, Facebook, and Dtube are some of YouTube's Top Competitors and Alternatives.
---
Vimeo
Vimeo is an online video-sharing website owned by the InterActive Corp (I.A.C.) group. It was founded in 2004 by filmmakers Jake Lodwick and Zach Klein, who wanted to build a simple and enjoyable method to share videos with their friends. It now connects 150 million video creators across the world, has 1.24 million users, and earned $160 million in income in 2018 with a total of 8,700 employees.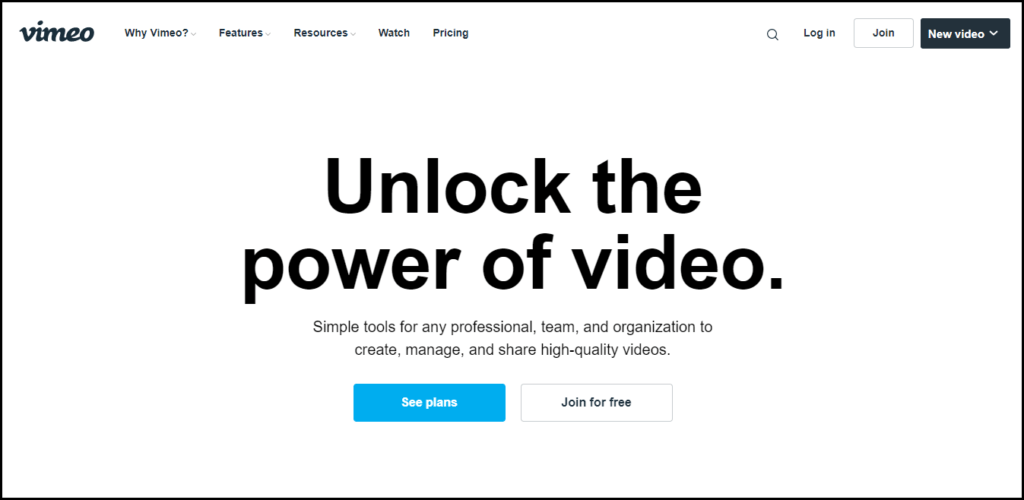 The service is free to use and includes features like sharing, storing, commenting, and a social network. Users pay monthly and annual subscriptions in return for cloud-based services that let them produce, host, stream, monetize, analyze, and distribute online content across many devices.
Launched In: 2004
Founders: Zach Klein, Jake Lodwick
Headquarters: New York City, U.S.
Employees: 8,700
---
Facebook
In recent years, Facebook has become a strong rival to YouTube through its video platform called Facebook Watch. Like YouTube, people can watch videos from creators and companies on this platform. Creators can upload videos and make money from ads and fan subscriptions.
With over 2 billion users each month, Facebook Watch is a big player in video streaming, offering creators a chance to reach a large global audience.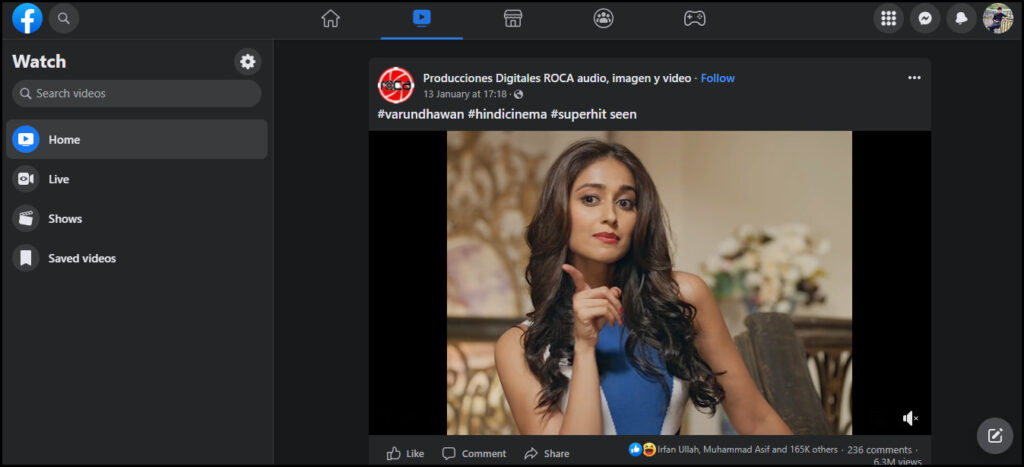 Facebook has made it simple for creators to earn money from their videos. They can make money through ads, fan support, and partnerships. Tools like Ad Breaks, Stars, and Creator Studio help creators earn more.
Facebook's video platform brought in a lot of money, contributing to the company's $117.9 billion ad revenue in 2021. This is likely to increase as more people join and creators make money.
Founded In: 2004
Founders: Mark Zuckerberg
Headquarters: Menlo Park, California
Employees: 71,970
---
Wistia
Wistia is a video software and audiovisual content company created in 2006 by Chris Savage and Brendan Schwartz in the United States. It now employs over 100+ employees and generates $40 million in yearly sales. It serves approximately 500,000 customers in 50 countries, including HubSpot, MailChimp, Starbucks, and Sephora.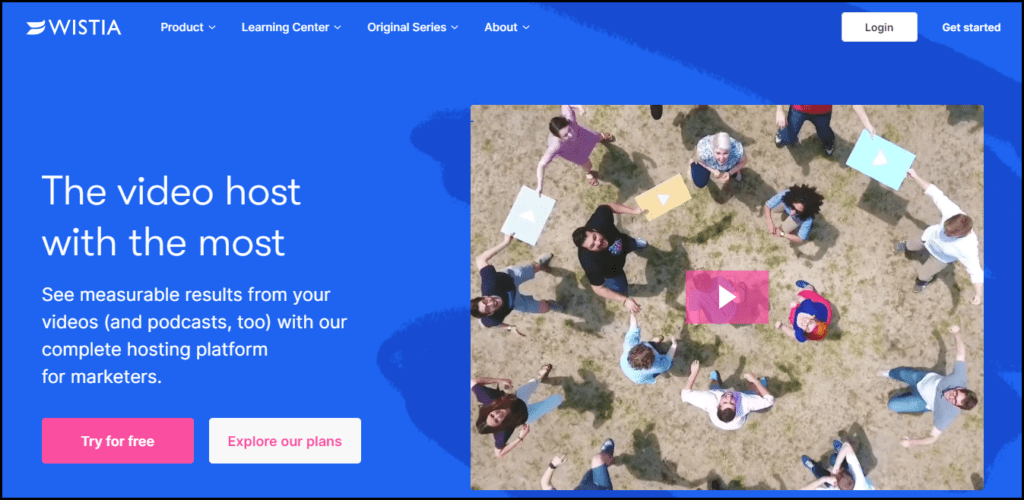 For hundreds of industries throughout the world, the company has become a provider of solutions for creating and distributing video, measurements, and databases. It also helps businesses grow their brands by allowing them to generate long-form video content.
Founded In: 2006
Founders: Chris Savage and Brendan Schwartz
Headquarters: Cambridge, MA, USA
Employees: 100+
---
Dailymotion
Dailymotion is a French website that allows users to publish and share videos. It is available in 25 languages and 43 localized versions throughout the world. The platform, which is owned by Vivendi and was founded in 2005 by Benjamin Bejbaum and Oliver Poitrey, is now valued at $128 million and generates $110 million in yearly sales. It has a user base of 300 million.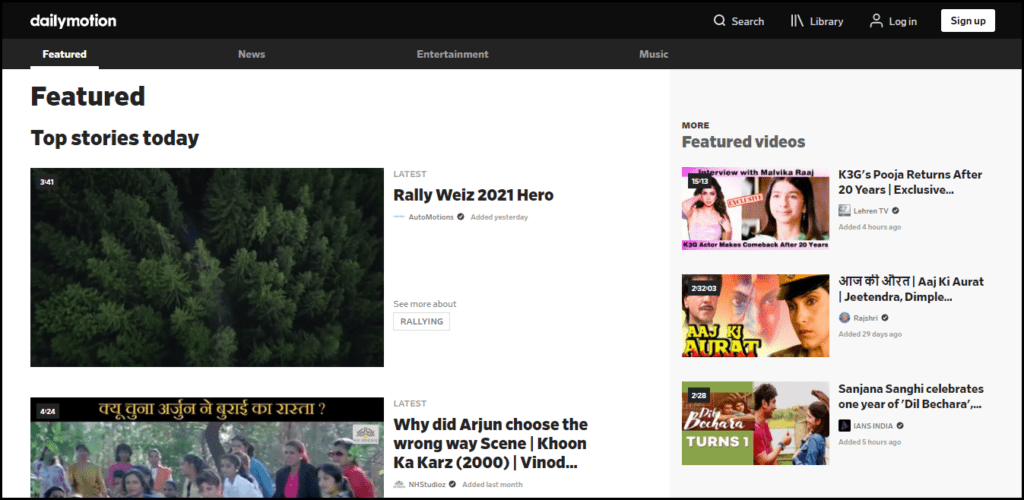 Dailymotion offers powerful algorithm-based recommendations and the opportunity to find content from across the world in sports, music, politics, fashion, and eSports. The integrated player has been used to watch over 3.5 billion videos. All users are free to share their videos, and the platform provides creators with cutting-edge technology, freedom, and visibility.
Launched In: 2005
Founders: Benjamin Bejbaum and Olivier Poitrey
Headquarters: Paris, France
Employees: 370
---
Twitch
Twitch is an American video game and eSports streaming network founded by Justin.tv in 2011 and bought by Amazon for $1 billion in 2014. It made $230 million in revenue in 2019 with 1,500 employees. It has three revenue streams: subscriptions, advertising, and the selling of "bits," which users use to tip broadcasters, share emoticons with friends, and cheer on their favorite streamers.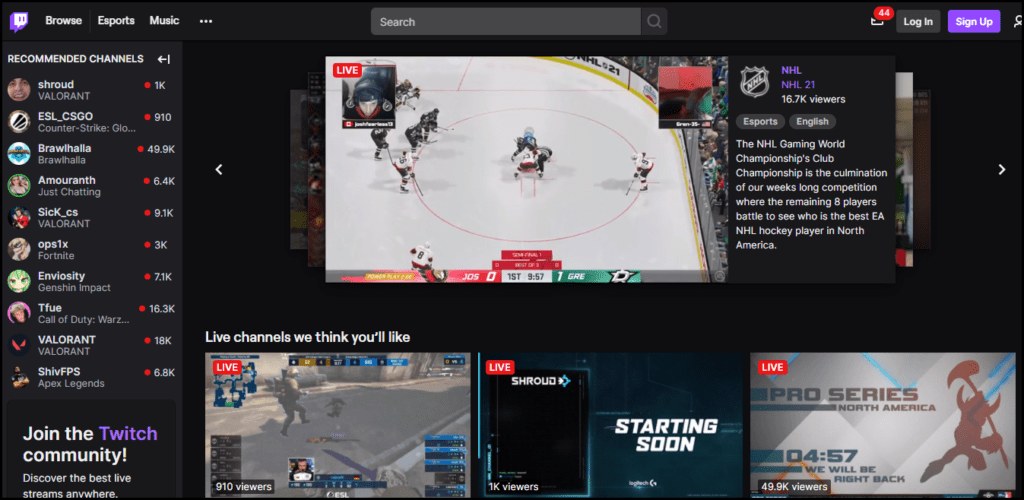 Twitch is one of the most popular entertainment sites among persons between the ages of 18 and 34. Every month, 3.2 million people stream live, and there are 124 million videos available on demand. The service has simultaneously broadcast video to 245,000 people across the world. It is the most widely used video service for fans of eSports and video games.
Launched In: 2011
Founders: Justin Kan
Headquarters: San Francisco, California, United States.
Employees: 1,500
---
SproutVideo
SproutVideo, founded in 2010, specializes in video solutions for hosting, marketing, security, storage, and streaming. The company's headquarters are in Brooklin, New York, and it employs less than 50 people. It receives an average of 105,495 monthly visitors, and its revenue strategy is subscription-based, with monthly fees beginning at $25. The company's yearly revenue is expected to be around $50 million.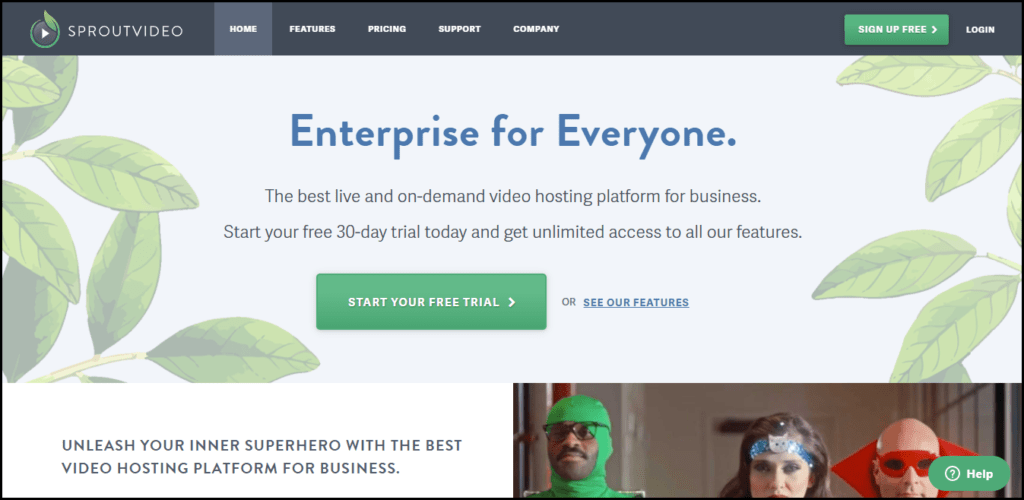 SproutVideo's mission is to assist thousands of organizations and enterprises thrive with their online videos, which is why it hosts millions of pieces of content on its platform that are disseminated worldwide. It can play any format as well as HD and UHD videos. It also uses a worldwide C.D.N. (Content Delivery Network) to ensure that playback is of high quality.
Launched In: 2010
Founders: Adam Podolnick
Headquarters: Brooklin, New York.
Employees: 50
---
IGTV
IGTV is a video service introduced in 2018 by Instagram. In this Facebook-owned image-based social network, users can upload long-form films accessible to both their followers and the wider public. Instagram is one of the fastest-growing social media networks, created in 2010 by Kevin Systrom and Mike Krieger in the United States. Facebook purchased it for $1 billion in 2012, and it now has 1 billion monthly active users who share over 100 million images and videos every day.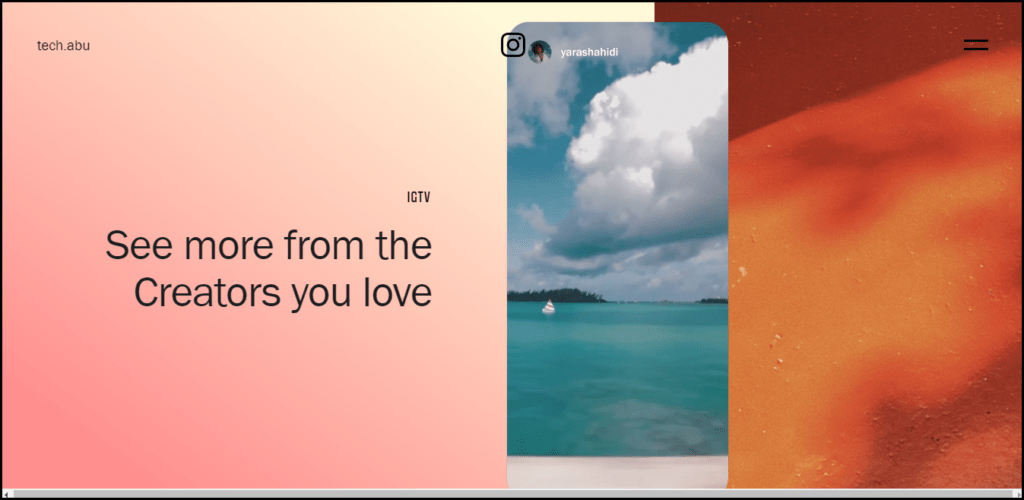 Its primary source of revenue is advertising, which may be featured in any of its formats: pictures, videos, stories, dynamic carousel, or IGTV, earning $20 billion in worldwide revenue in 2019. IGTV is a long-form vertical video channel that can be accessed from both Instagram and a separate app. Its content is intended to endure longer than IG Stories, and regular users create 10-minute or longer movies.
Launched In: 2018
Founders: Kevin Systrom
Headquarters: Menlo Park, California.
Employees: 35,600
---
Metacafe
Metacafe is a short-form video-sharing website founded by Eyal Hertzog and Arik Czerniak in Israel and Launched In 2003. The content focuses on movies, video games, television, music, and sports, and it is known for its exclusivity and wide range of content. It also includes Video Rank technology, which lets clients find the best content.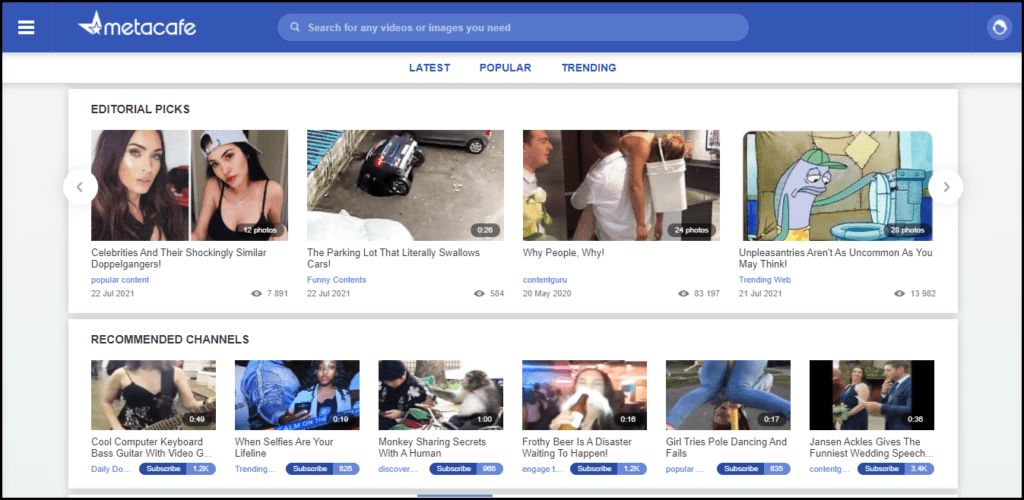 Metacafe has a monthly user base of 12 million in the United States and 40 million globally. The website has 2 million registered users and 120 million monthly visits. The site publishes around 400 million videos each month and operates on an advertising revenue model.
Launched In: 2003
Founders: Eyal Hertzog and Arik Czerniak
Headquarters: San Francisco, California, United States.
Employees: 60
---
VEOH
Veoh is a video service founded by Dmitry Shapiro, an American entrepreneur, in 2005 and was officially launched two years later. Its performance was not up to par until it was bought by the Israeli firm Qlipso for an undisclosed sum in 2010 when it was on the point of declaring bankruptcy.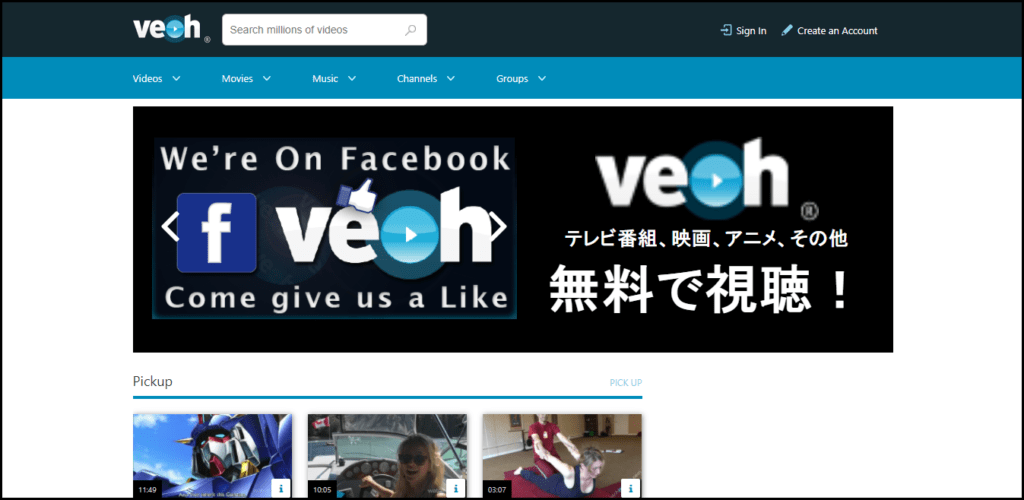 Veoh is a movie and TV shows streaming service that competes with YouTube. It includes a bookshop with over 1 million videos from a variety of sources, including the world's most well-known television networks as well as user-generated content. It features high-definition video, which users may watch online or download to their mobile device for offline viewing.
Launched In: 2005
Founders: Dmitry Shapiro
Headquarters: San Diego, California.
Employees: 800
---
TikTok
TikTok is a smartphone application for iPhone and Android that lets users post music videos or recreate scenes from movies and television shows in short forms of up to one minute (Now up to 3 minutes). The platform was developed by the Chinese start-up ByteDance in 2016 and is known as Duoyin in China.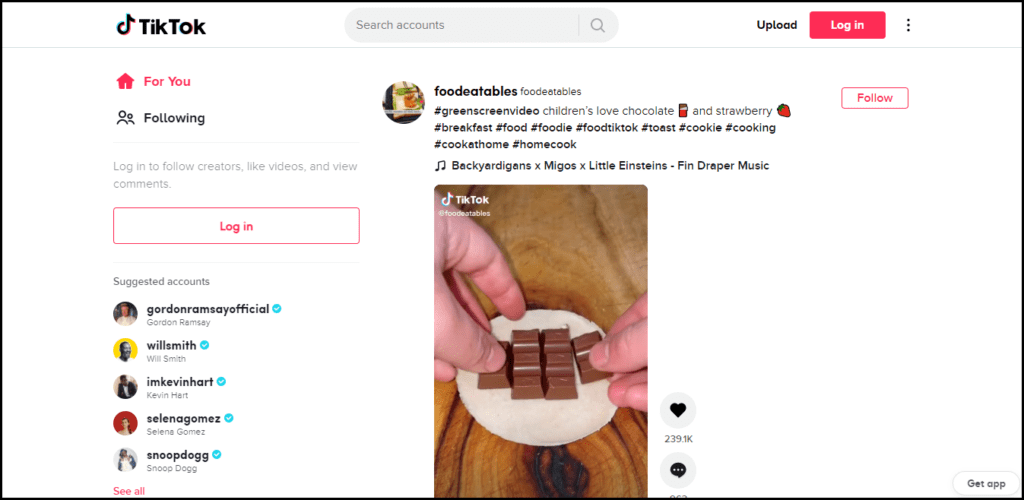 It has over 500 million users worldwide, and in 2018, ByteDance produced $8.4 billion in revenue, the majority of which came from China. It has 1.5 billion monthly active users and 700 million daily active users across all of its applications.
Launched In: 2016
Founders: ByteDance
Headquarters: Culver City
Employees: 1,000
---
DTube
DTube is a decentralized video network with no administrators that pays its members using bitcoin and blockchain technology. Steemit, a social network founded by Ned Scott and Dan Larimer that allows users to control their data, started the service in 2016. The firm has a market capitalization of $68 million.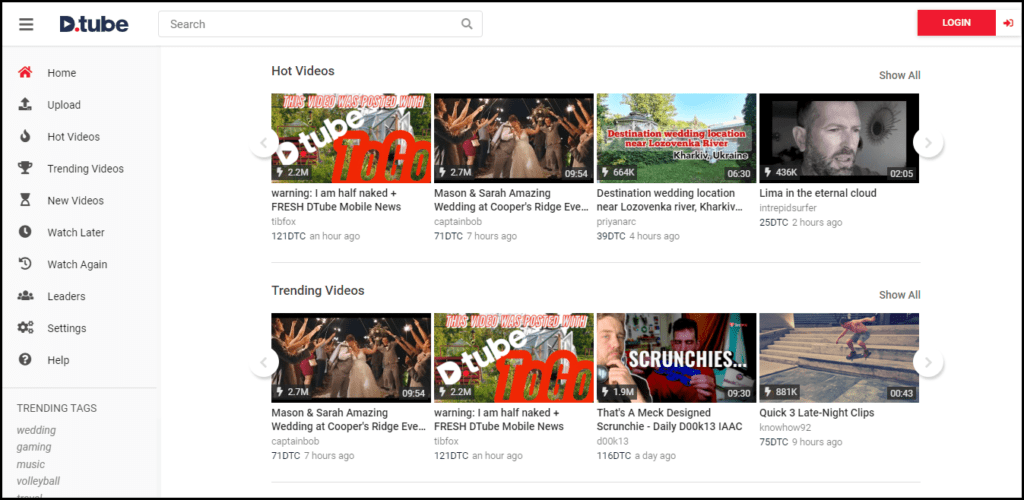 DTube employs a novel approach that includes a transparent voting system that determines content popularity and revenue sharing while avoiding censorship. It offers a financial system based on the blockchain concept that allows users to receive incentives while avoiding collecting personal data. The registered users receive 90% of the revenue.
Launched In: 2016
Founders: Ned Scott, Dan Larimer
Headquarters: New York, NY, USA
Employees: 190
---
Conclusion
YouTube is a giant in the online video world, but there are still many potential competitors that could challenge the platform. While it may be difficult to beat YouTube, any alternatives listed above could make some noise in the future.
It's worth exploring these alternatives for a more diverse experience and to discover different types of content. So if you're looking for an alternative to YouTube, these platforms provide a great starting point. And who knows, one of these sites may even become the next YouTube in the years to come.