Starlink is the name of a satellite network that aims to provide high-speed, low-cost, low latency, broadband internet connections from space to remote locations of the planet.
It's being built by Elon Musk's private aerospace company SpaceX. Elon Musk announced the Starlink plan in January 2015.
Musk said that SpaceX had already filed documents with international regulators to place 40,000 satellites in low Earth orbit.
On May 24, 2019, SpaceX's first Starlink mission was launched from Cape Canaveral Air Force Station, Florida.
It carried 60 satellites. Now, over 2400 Starlink satellites are operating at 550km above the Earth's orbit.
Elon Musk wants to have several thousand satellites revolving in low Earth orbit to communicate with all of Starlink's ground transceivers.
What Do Starlink Satellites Look Like?
Each Starlink satellite is compactly designed, and its weight is about 260KG (573 pounds).
It is equipped with a four-phased array antenna, single solar array, ion propulsion system, navigation sensors, and debris tracking system.
Each satellite relies on a set of lasers to connect with fours in orbit.
Moreover, they have ion thrusters that use krypton gas that allows them to stay in orbit longer, even at these lower distances from Earth.
How Does Starlink Work?
Starlink will offer internet access virtually anywhere on the Earth once it becomes fully operational.
Satellite internet entails transmitting internet data over space using radio signals rather than cables. Signals are sent from the Earth.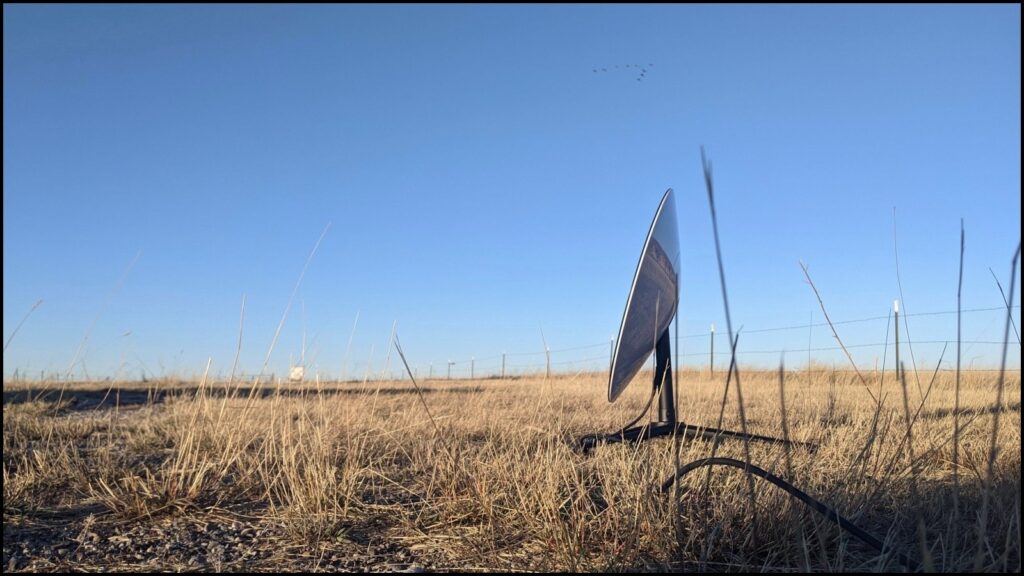 One of the Starlink satellites receives it and then communicates with other satellites in the network.
Once the signal reaches the most ideally located satellite, it is relayed to a ground receiver.
By using laser light, Starlink satellites communicate with each other, and at any given time, a Starlink satellite is connected to four other satellites in the mega-constellation.
The SpaceX company intends to use low Earth orbiting (LEO) satellites that circle the planet at only 300 miles above the Earth's surface.
The shorter distance can significantly increase internet speeds while lowering latency.
Nextly, SpaceX plans to launch as many as 40,000 satellites in the future, providing global coverage with no service interruptions or without service dropout.
People's main concern is finding a place to set up their dishes to receive nonstop service throughout the day.
That is why the Starlink beta phase is named "Better than Nothing."
How Fast Is The Starlink Internet?
According to the users, Starlink currently provides download speeds of 100Mbps to 200Mbps and upload speeds of around 30Mbps.
Meanwhile, latency is roughly 20 milliseconds, which is comparable to traditional internet.
SpaceX intends to increase download speeds to 300Mbps over time.
As SpaceX Launches more satellites into orbit, the speed will increase.
As of February 2022, there are over 1400 active satellites.
The company's future plan is to operate thousands of satellites, allowing for 1Gbps eventually and 10 Gbps download rates.
However, the Starlink service is still under development. Users report that speeds fluctuate, and there are from time to time, short outages occur.
How Much Does Starlink Cost?
Starlink invites individuals to try out the service. Initially, it would cost $499 for a one-time cost for the ground hardware, and the basic internet service would cost $99 per month (including taxes and additional fees).
A new dish named McFlateface, recently developed by Starlink, is smaller and higher than previous versions.
The installation fees have now increased to $599, and the monthly payments have increased to $110.
And a $25 monthly fee will be charged if you plan to relocate your Starlink satellite dish.
The Starlink services will also be available in premium versions, which provide fast speeds and low latency connections.
Where Is The Starlink Service Available Now?
Starlink's service is particularly suited for areas of the globe where connectivity has always been a challenge.
According to SpaceX, it is now available in a few places in the United States, Canada, the United Kingdom, and other countries, with coverage focused on areas sitting between 45 and 53 degrees north latitude.
With time, this coverage will expand, and more satellites will be added to the constellation.
According to the recent report updated on May 12, 2022, Starlink is now available in 32 countries.
According to Starlink's availability map, the service is available across Europe, North America, Australia, and New Zealand.
At the same time rest of the world, including Africa, is listed as coming soon, and availability is expected in 2023.
How Do I Sign Up for Starlink?
Visit Starlink.com. The website will ask for your location and notify you if satellite internet is accessible in your region.
If not, the provider will give you estimated arrival date.
Most customers will have to wait several months, if not longer; wait periods have been increased until early 2023.
According to a February 2021 file SpaceX sent to the FCC, Starlink now has over 145,000 customers worldwide, but "hundreds of thousands" of individuals in the United States have signed up to test it out.
Requests are likewise treated on a first-come, first-served basis for each coverage region.
If your region is already heavily populated with Starlink users, you'll have to wait for Starlink's coverage to increase.
You may reserve a place by paying a $99 deposit using the website's pre-order option.
Does Starlink Work in the Rain or Cold Weather?
It surely does. By integrating a heater onto the Starlink satellite dish, SpaceX ensured it would work in cold and rainy conditions. As a result, any ice around the dish will melt.
SpaceX still recommends that customers keep the dish clear of snow to avoid signal degradation.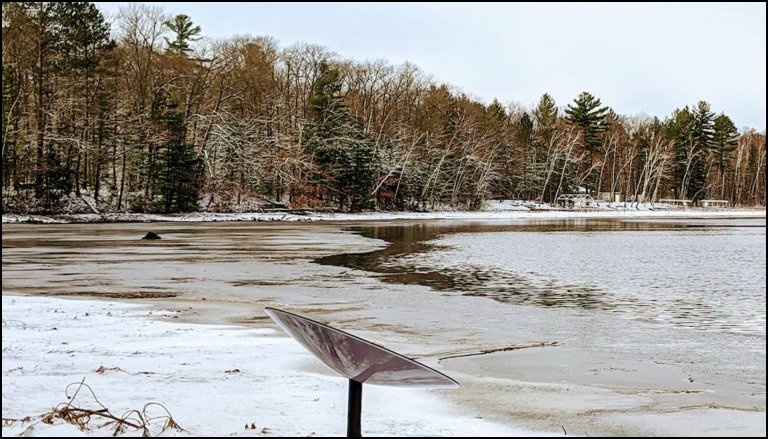 The company's FAQ page states that "Heavy rain or wind can also affect your satellite internet connection, potentially leading to slower speeds or a rare outage."
Starlink In Ukraine
In the recent clash between Russia and Ukraine, Ukraine Prime Minister Mykhailo Federov approached Elon Musk for aid on February 26, 2022, two days after Russia attacked Ukraine in an unprovoked strike.
Federov's tweet appealing for Starlink terminals led to a shipment arriving just two days later, which was extraordinary.
SpaceX worked on a Ukraine delivery for six weeks behind the scenes. It was waiting for final clearance to enter the country, and it took Federov's tweet as permission to enter the nation.
In April 2022, SpaceX worked on this initiative to partner with the United State Agency For International Development (USAID) and sent 5000 Starlink terminals to the country.
Elon Musk observed the situation in Ukraine was not always smooth, and many terminals have been jammed in different conflict areas.
But the SpaceX company was already working on an upgrade and promised a greater focus on cyber defense to keep the Starlink operational.
This article was contributed to TechABU by a guest writer Irfan Ullah.