Upselling is an art, and the best part about upselling is that every eCommerce store can do it to leverage their sales & make the most revenue. Just because your online eCommerce store doesn't have a cashier to suggest your customers an even better product doesn't mean that your website can't do it.
Upselling is as effective in eCommerce as any brick & mortar business. In fact, upselling is known to have the power to boost your online sales dramatically.
Amazon, the largest online marketplace globally, increased its sales by 29% by upselling. You may have seen Amazon suggesting "recommended products" and "frequently bought together" options. Those are the ways Amazon chooses to upsell its products.
There are several best practices of eCommerce upselling that we will discuss in this post to maximize your sales ratio.
Let's boost your sales! But first, have a look at…
Benefits of Upselling for Your Ecommerce Store
Upselling is only famous and still working because of its dramatic results. As we explained earlier, the sole purpose of upselling is to make your customers buy a better product at fair prices. It's for their own good, and you just need to realize them by completing offers.
Let's look at some prominent outcomes of upselling for your eCommerce store:
Upselling offers a personalized shopping experience for the customers. Thus, they become loyal to your brand.
Help your customers to make wise decisions. It builds trust.
Enhances the credibility of your business in the market.
Your eCommerce store's sales will skyrocket.
Remember that upselling is not an automated process that will churn out revenue for your eCommerce store for years. You have to work on upselling tactics to make it a success.
So, take a deep look at the six best practices to leverage your eCommerce sales.
#1 – Avoid Big Price Jump
You don't want to offer your customer that's way more expensive than they already chose—suggesting a $500 product when they already selected a product worth $100. That's not how you are going to increase your revenue by upselling. Instead, suggest your customer something with an upgrade that is $135. Not more than that. This is a rough rule of thumb.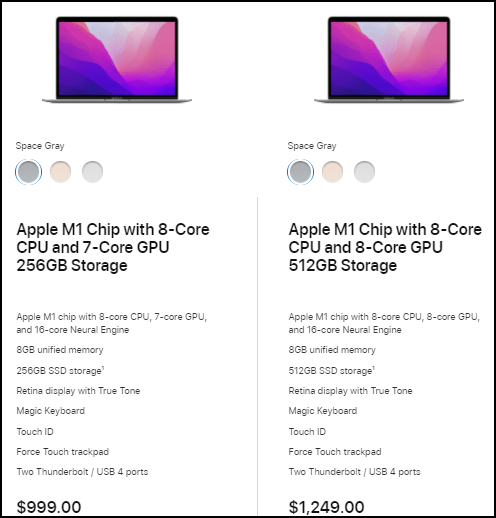 The idea is to not scare them away by a big price jump. See what Apple did there. They offered a better product, more storage & advanced GPU without jumping too much on price.
#2 – Offer Related Product Bundles
This is another selling art. Offer your customers a product bundle. To make this step a success, do your research. Measure your customer's activities and analyze what products are bought together more often.

You can then make bundles of those products to make your customers feel that this bundle is all they've been looking for. These are the best-selling bundles of HUDA Beauty. You should try this practice and leverage your store's sales.
#3 – Don't Push Too Much – Know When to Make an Offer!
Don't bombard your customer with sales every time they click on something. You will probably scare them off from your brand, that too, with a terrible impression. Don't forget, the root cause of upselling is to improve your customer's experience. So, don't make it annoying.
The goal should not be taking more money out of your customer's pocket. Your upsell offer should be something beneficial for them.
Make an upsell offer when they add something to their cart or are about to checkout. At these points, people are more likely to change their decision.
Try mixing different upsells to help people buy what they've been looking for!
#4- Upsell Best Reviewed & Often Sold Products
Your most sold & best-reviewed products are what people really like about your brand. So, cash it, but in a good way. When you are offering an upsell, the core purpose should be benefiting your customers.
Amazon promotes its best-reviewed products to help people make decisions fast. That's because they trust Amazon's choice.
So here are some tips to figuring out what products can generate more sales by upselling:
Most sold products of your eCommerce are the ones people love very much. Look at previous data of your website and analyze by sales volume. The products you find are the ones that will be a success in an upsell.
Always put up the most reviewed and relevant products for an upsell. You can't go wrong with them.
#5 – Try Mixing Free Shipping with An Upsell
The most attractive thing to online shoppers is Free Shipping. Nothing can make them happy but Fast & Free shipping. So, take advantage of that, especially if you already provide free shipping on your eCommerce store.
Instead of saying "Free Shipping" out loud on your website. Use this more productively to your advantage. You know your customers want free shipping so give it to them but with a price.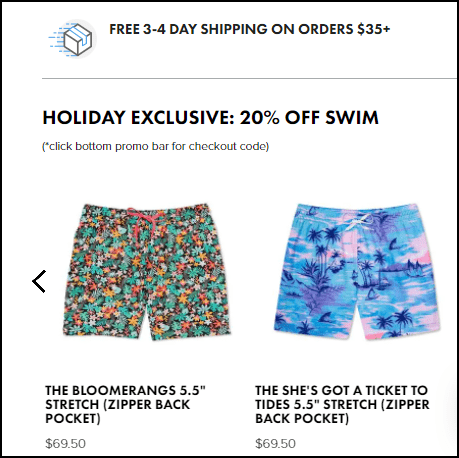 Offer free shipping on orders above $50. Now your customers know they have to buy something more to claim their Free shipping. This is the point you offer upsells, so they don't have to browse back.
This is the trick you can use to trigger an upsell.
#6 – Use the Rule of Three
Customers tend to make a quick decision when given three options to choose from.
This is just a representation of how you can make you succeed by using the rule of three. Don't forget to mention the value of each upsell. Your sales will skyrocket!
Wrapping Up!
These are a few best practices to keep making sales on your eCommerce store. Experiment with your products, try more and more options to see what works that best. After some experience, you will get a sense of which upselling trick will work best for your store.
Major brands, businesses, and corporations have been upselling their products for now. So, what's stopping you? Follow these six best practices to boost revenue.