On Monday, WhatsApp began rolling out joinable group calls, which allow users to join a group video or audio conversation after it has already started and has been missed before. Users will be able to join a group call even if they miss a call when their phone rings at first.
The update now includes an easy method to leave and rejoin a group WhatsApp call while it is already in progress. WhatsApp users haven't had a native option to join a group call until today. During a phone or video conversation on the platform, however, participants in a current call can add members.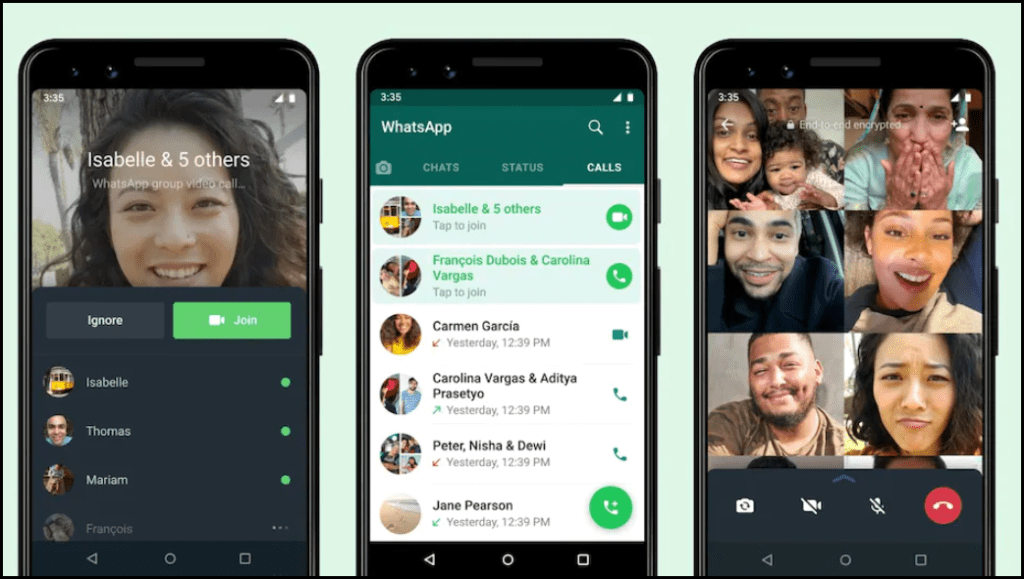 In a blog post, WhatsApp claimed that joinable calls remove the stress of answering a group call as it begins and brings the spontaneity and convenience of in-person discussions to a group calling on WhatsApp.
How To Join A Whatsapp Group Call That Has Been Missed?
Even if you missed the call, you'd notice a Tap to Join option in the call log on WhatsApp to join a continuing group call. To join the call, all you have to do is select that option.
WhatsApp has also included a new call details page that allows users to see who has been invited but has not yet joined the chat. Instead of obtaining their information after joining the call, you may look at the call's active participants from the call info screen. In addition, the call details page features an Ignore option that allows you to ignore a call and rejoin it later via WhatsApp's Calls tab.
WhatsApp was seen testing joinable calls on the platform last week. The new experience was introduced in WhatsApp for iOS beta version 2.21.140.11 for iPhone users. There was also a call screen that resembled Apple's FaceTime UI.
WhatsApp beta testers on Android received joinable calls shortly after the iOS release. On both iOS and Android, the general experience appears to be the same.
WhatsApp hasn't confirmed yet when you'll be able to make joinable calls on your smartphone. However, because the update has begun to go out, it should soon be available on the most recent versions of WhatsApp for Android and iOS.