During Google I/O 2023, Google introduced an advanced writing assistance feature called 'Help Me Write.' This AI-powered tool will be integrated into Gmail and Google Docs, offering users enhanced writing capabilities. The feature is set to be tested by enrolled Google Workspace users, along with other AI-based features showcased at the event.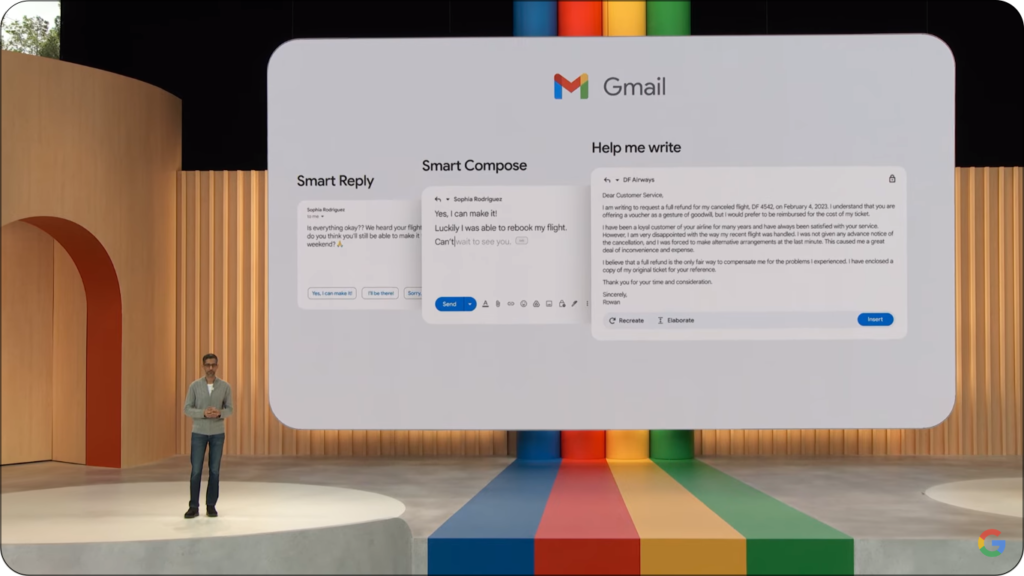 Initially available exclusively for desktop users, the feature is now accessible on Gmail for Android and iOS devices. With Help Me Write, users can benefit from AI-generated email drafts by utilizing suggested prompts to aid in composing their messages.
In its support documentation, Google has helped instructions on utilizing the AI-powered Help Me Write feature in Gmail to compose emails. Users on iOS and Android can access the feature by tapping the compose button within Gmail.
Located at the bottom right corner of the screen, the Help Me Write feature allows users to enter prompts such as "A thank you message to my boss for the promotion" or "A Cover Letter." The AI then generates a draft email that the user can edit or modify before sending it by hitting the send button.
Additionally, users can provide feedback on the generated text or generate a new version by selecting the "Recreate" option. While Help Me Write is currently accessible in Gmail, Google also plans to extend its availability to Google Docs.
However, the specific timeline for the rollout to Google Docs has not been disclosed by Google at this time.
During the Google I/O 2023 event, Google revealed its plans to introduce AI-powered capabilities to Google Photos.
Among the new features is the Magic Editor tool, which aims to enhance images by filling in missing details of partially visible objects. This tool will enable users to adjust the position of subjects in an image even after it has been captured.
Google plans to launch the Magic Editor for Google Photos later in 2023.