---
Freelancing
Nowadays, starting a personal business is a hard process because it requires start-up costs, employees, equipment, location, and other resources. As a result, many individuals choose freelancing work since it involves no investment and allows them to work at their pace.
Freelancing has been very popular in recent years, and many people are drawn to this appealing option. More choices are available to freelancers who want to make more money than ever before.
If you, too, wish to take a huge step into the world of freelancing, now is the best time to start taking on substantial projects. Several freelancing platforms are available, but you must choose the best freelance marketplace to avoid fake websites.
---
What are Freelance Websites/Platforms?
Businesses can use freelancing platforms or websites to hire independent freelancers for projects or jobs that don't require any permanent staff. You must create a profile on these websites, showcase your portfolio, and communicate with potential employers.
Employers and job seekers post their jobs on freelancing platforms. You are free to apply for any job you like and are interested in, and using these websites can help you get a head start in your freelance career. They can help you get your first customer quickly and win employers' trust.
---
Best Freelance Websites 2023
For those looking to work as a freelancer and work remotely in 2023, below is a list of the major freelancing websites and platforms:
#1. Upwork
Upwork, formerly known as oDesk, has grown into one of the most popular freelance websites to work with, regardless of the type of freelancer you need. With over 12 million freelancers and 5 million employees, making it the world's largest freelancing website.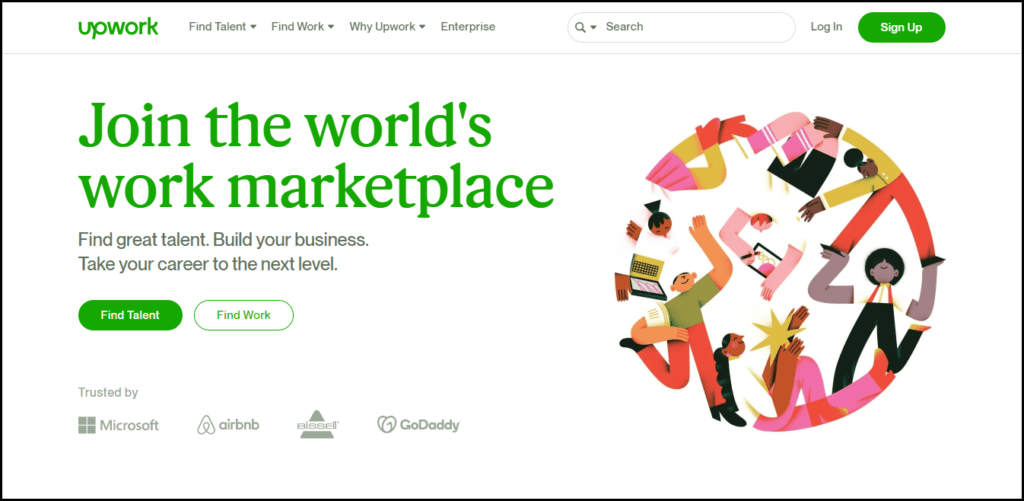 Consider any skill, and you'll almost find relevant projects and freelancers here. It is a user-friendly freelancing platform, but to register with them, you must first fill out an application that will be accepted or denied based on the current demand for your skills.
They charge a 20% fee at first, but the fee decreases as you work with the same client more. The cost drops to 10% after you bill $500 for the same client, and after that, if you bill $10,000 for the same client, they only charge a 5% commission. You may work for major companies and corporations such as Airbnb, Microsoft, Dropbox, and others on Upwork.
---
#2. Fiverr
Fiverr connects freelancers and businesses online and provides a one-of-a-kind, comprehensive range of professional service solutions across more than 250 categories. Freelancers post the work they can supply on this website, and clients can search for them and hire them.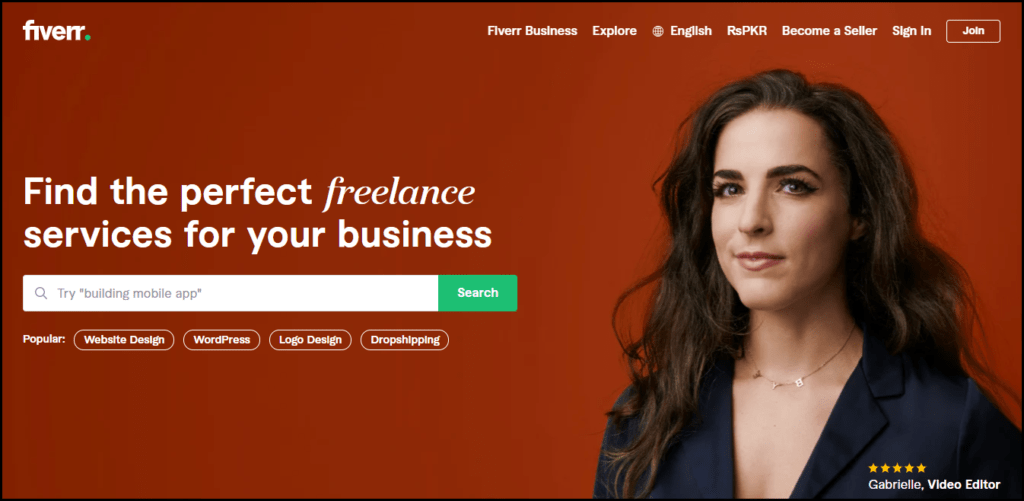 Fiverr pays somewhat better than Upwork, yet they charge $1 for a $5 task or 20%. Every job costs $5 on average, and you can find writers, designers, filmmakers, web designers, and other people who perform comparable work. It's a wonderful place for new freelancers to start, and depending on the work they get, they might make a decent living.
If you wish to sell digital services, you'll need to create a seller profile. After that, you need to establish a gig and include all of the information a customer may require to decide whether or not to work with you. You may also add a video to your profile (Promo or Introductory) to attract additional consumers.
---
#3. Guru
Guru was created specifically to help businesses find qualified freelancers from all around the world. Their hiring process is straightforward, making it easier for consumers to hire freelancers. Even though it is a new website, it has amassed a user base of over 1.5 million people.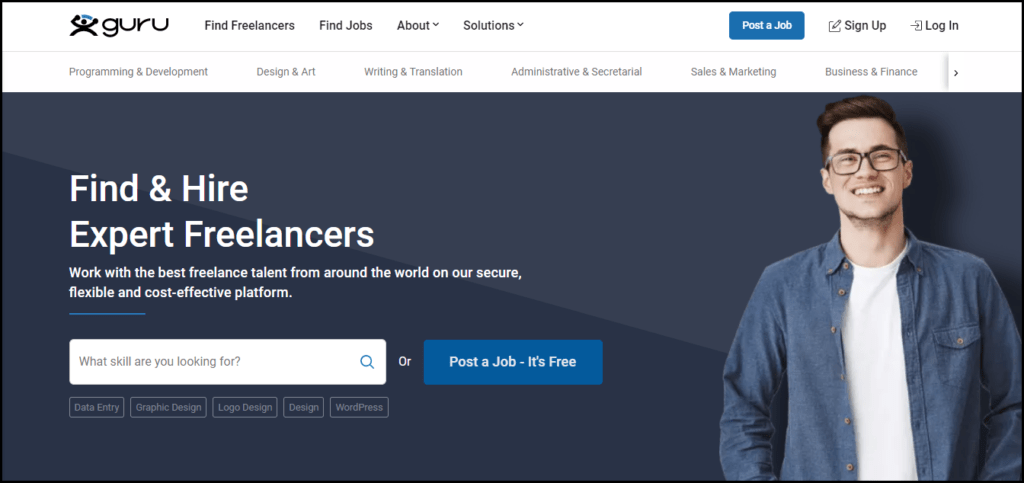 Every day, the number of jobs they've accomplished rises; they've already finished over 1,000,000. It's simple to create a profile with them; all you have to do is fill out the form, and you're good to go. Every day, they receive a large number of job postings from various profiles.
They offer five different monthly membership options; the basic one is free for everyone, but you are limited to 120 bids each year. Guru takes a 7% commission if you get a job.
If you pay yearly, the most expensive option is $39.95 each month. You get 600 bids each year, with a 300-bid yearly rollover, a 5% work charge, and a few marketing tools like improving your search results, producing premium quotes, and so on.
---
#4. Freelancer
Freelancer is perfect for small businesses that want skills and help in website development, graphics, writing, and advertising. They have a long list of clients, including Intel, Microsoft, and Boeing, which are well-known brands that many people desire to work with.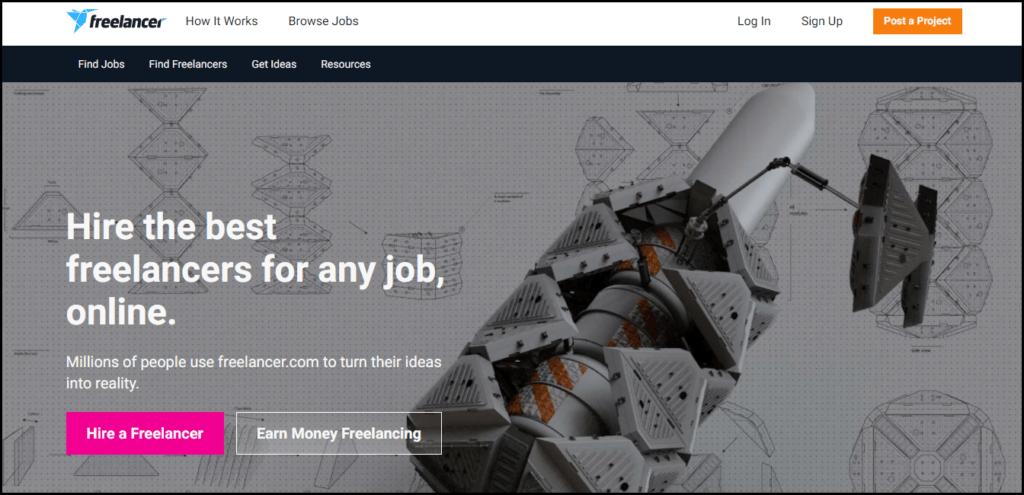 The freelancer website is easy to navigate, and working with them is fairly straightforward. You need to provide past work examples, apply for a job, and then talk with the hiring recruiters. The best aspect is that there is no cost involved in signing up. Furthermore, you are not required to pass an interview or a test to join them.
They have almost 17 million registered users and have published over 10 million projects. They have over 240 countries represented and have been in business for over 15 years. As a result, it is a completely trustworthy website regarding money, employment, and brand recognition.
---
#5. People Per Hour
It is a large and popular freelancing website. You'll find various categories here, including music, videos, web development, designing, application development, social media, and more. Individuals have earned more than £130 million through 1 million companies on this site.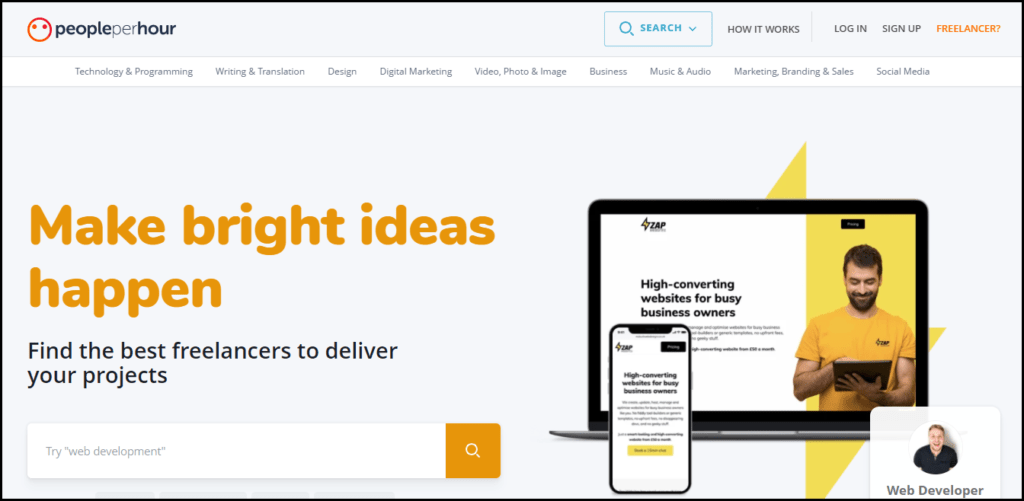 Its primary objective is to match its clients with the right kind of people. The unique feature about them is that every individual you contact has been hand-picked by them; as a result, the quality of work and service you receive from them is exceptional.
Their hiring process is quite adaptable, and their fees are very affordable. To create your profile, you must first fill out an online application reviewed by a moderation team to ensure that only the finest freelancers are hired.
Following that, you'll be able to access a steady stream of work from foreign clients. You may manually search for the projects or set up automated searches to receive alerts when new projects are added.
---
#6. Toptal
It should be the first freelancing website you explore if you're looking for top freelancers. Their application process is so complicated that just a few of the hundreds of applications they get each day are accepted. Its purpose is to assist businesses in attracting top-tier worldwide freelancers.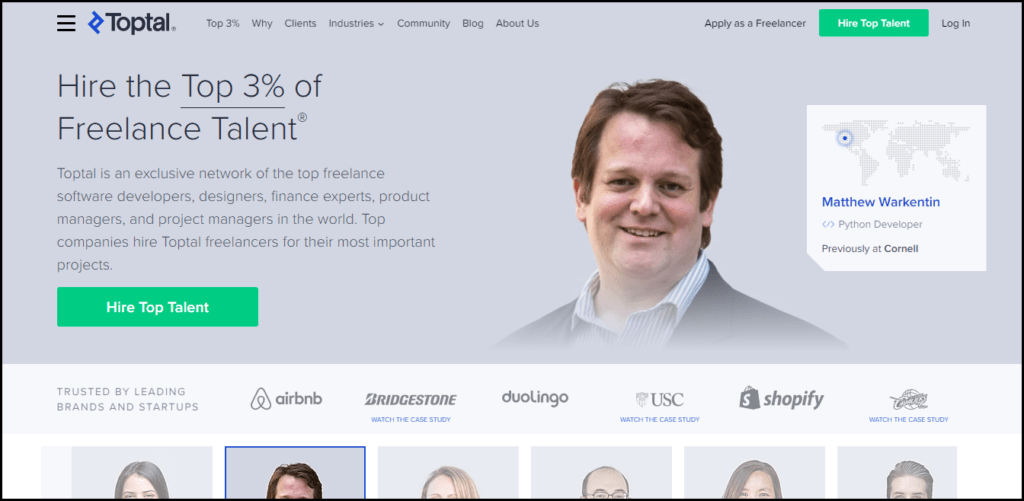 Developers, programmers, consultants, and financial professionals would be among the jobs and freelancers you would receive. Toptal assists you in finding the ideal applicant for your position who will eventually join your team. After you've been picked and your screening procedure has been finished, you'll have access to their outstanding clients.
Motorola, Hewlett-Packard, Airbnb, Zendesk, and other large businesses have partnered with them.
---
#7. 99designs
It is a popular freelancing website for logo design, website design, and graphic design. Imagine generating a new design for the customer every two seconds; imagine the expertise you might learn here. Clients only need to specify their requirements, and designers will respond with their suggestions.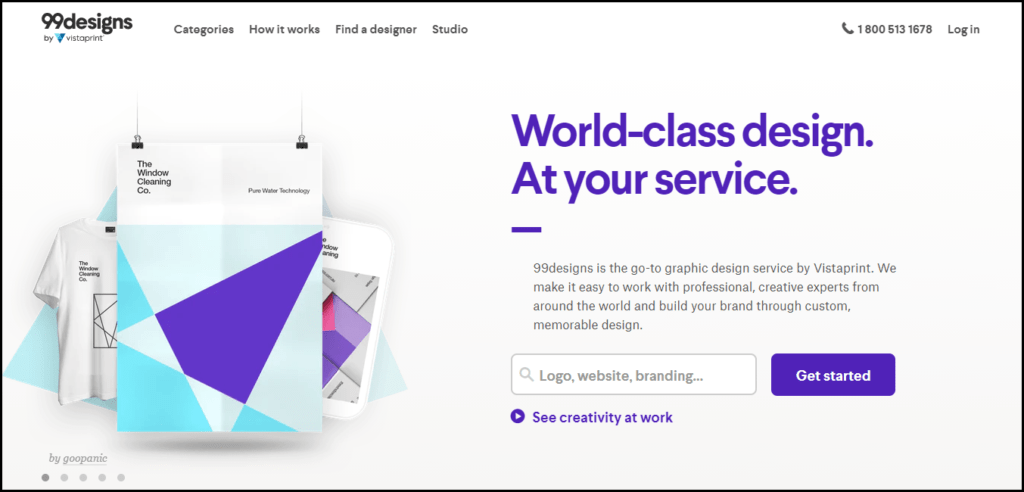 Because a well-designed logo attracts a lot of client attention, you should hire a professional designer to do it for you. You can be assured of the quality and designs on 99designs.
In comparison to other websites, this one works a little differently. Customers indicate their design preferences, and designers submit their applications; the client selects their favorite, and the designer is paid.
The good thing about this website is that it makes you feel supported as a freelancer by assisting you in discovering opportunities or joining a creative community.
---
#8. FlexJobs
It is a flexible job platform that offers remote work, on-site work, freelance opportunities, and flexible work arrangements. More than 40,000 organizations use them to employ freelancers, and you may choose based on your interests and skills. Its disadvantage is that you'd have to search through a lot of garbage to find good job openings.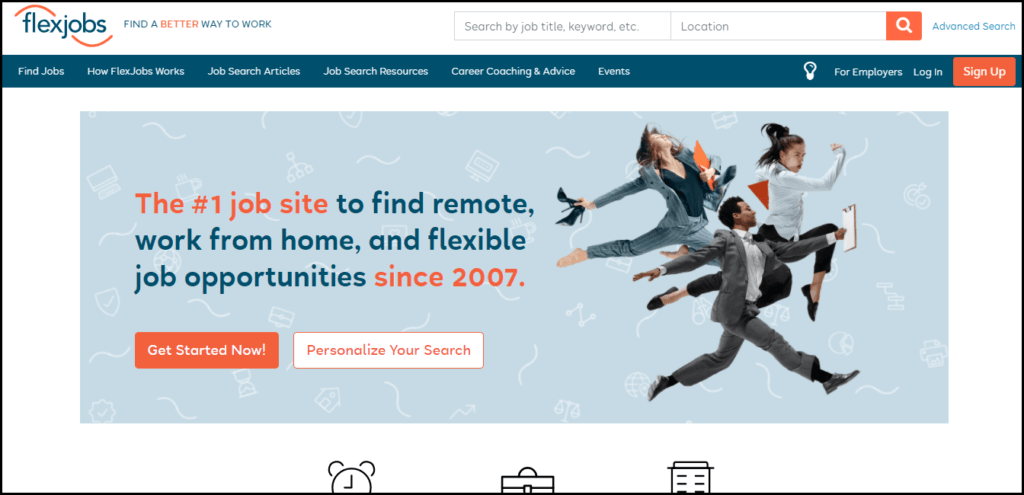 This isn't to imply any fake advertising; it's a well-curated website that carefully studies and monitors new gigs. Every requirement submitted to their site is subjected to a rigorous screening process that ensures legitimacy and validity.
They have employees from all around the world in more than 50 different fields. This website is not free; to obtain full access to its huge network of employers and detailed descriptions of each firm, you must pay $14.95 each month.
---
#9. Aquent
This is a fantastic website that can help you develop trust. Their customers create job advertisements, which they then pass on to their freelancer network to complete. They are the ideal match for competent individuals and organizations looking to hire people with similar skill sets.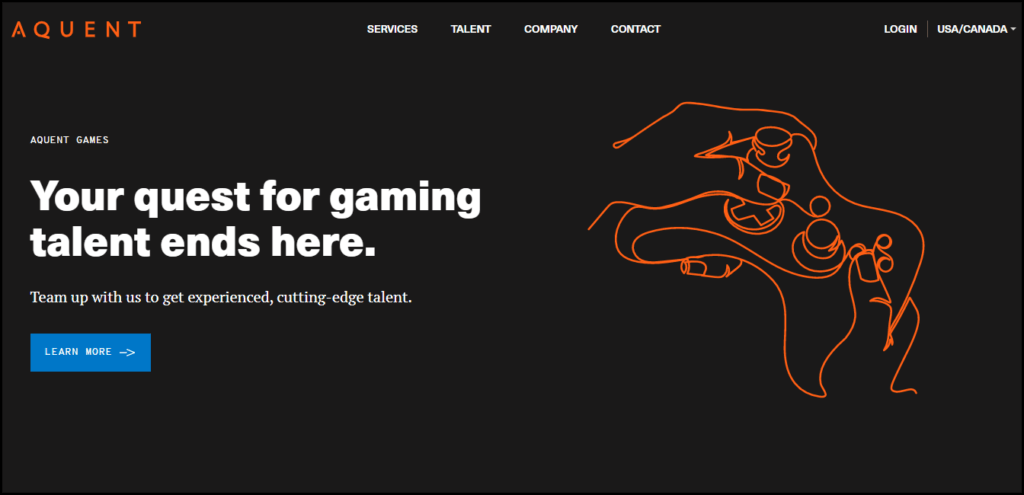 They mostly provide jobs in marketing, information technology, and creative fields. Aquent has earned several awards for the outstanding work they do and the exceptional talent they possess. They prefer individuals with more than two years of experience, although they urge recent graduates to look into their openings.
---
#10. SimplyHired
Freelancers can find work in almost any industry on this platform, making it perfect for individuals looking for supplemental income. The main benefit is that they don't charge anyone to post job advertising. Therefore there are a lot of work opportunities on this website.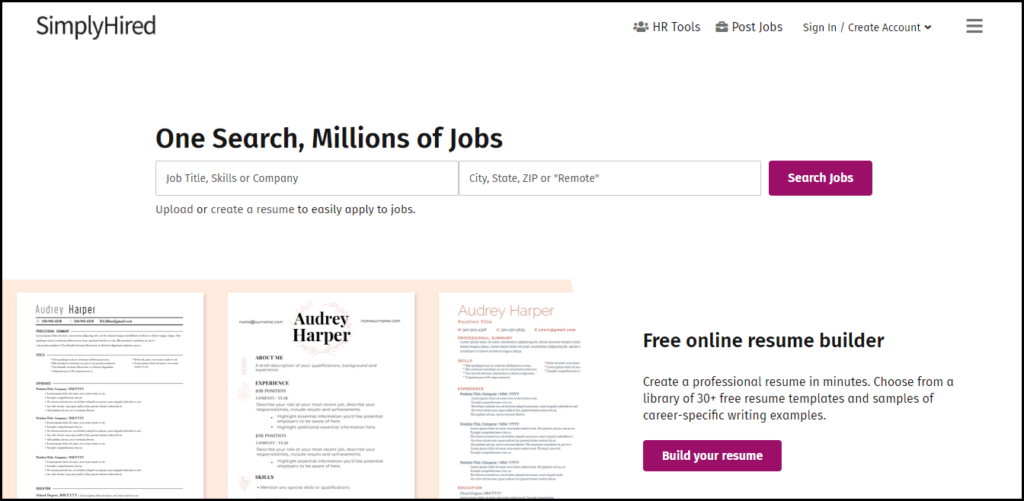 It's simple to upload a CV and have your freelancer profile up and running. Once you've completed this, you'll be able to search for freelance jobs in your region. You'll also get access to a list of top earnings as well as a calculator for estimating your fee.
They provide jobs in over 24 countries and 12 different languages, which very few websites offer. You may also narrow down your job searches to precisely what you're looking for, making the process much easier for you. The major benefit of this feature is that you may perform a useful search rather than just looking at the loosely linked results.
---
Conclusion
With their help, you can access some of the biggest freelance marketplaces and websites, allowing you to hire freelancers from all over the world. It benefits freelancers, businesses, and the marketplace's creators. Freelancers benefit from freelance websites since they can find a variety of work and new opportunities.
If you wish to work as a freelancer, you can choose from any platforms listed above since they are all good and reliable. You only need to determine which option best suits your skill set and select the best one for you.