The term 'browse' can be used in a number of contexts and can have varied meanings depending on the situation. For example, 'to browse' can refer to scanning, skimming, or reading, as well as eating, grazing, pasture, or crop.
A browser, often known as a web browser, is software that is used to extract data from the World Wide Web.
When it comes to choosing the best web browser for your device, privacy and speed are two of the most important considerations. Some of them use a lot of your system's memory, while others are quite light.
Some anonymous browsers come with a comprehensive set of security safeguards to secure your online identity and protect you from malware, while others let cookies and advertisements run unchecked.
This article will explore the top seven browsers of 2022 by examining their fundamental characteristics, comparing them based on various criteria, and eventually reviewing them.
By the end of this guide, you should be able to determine which of the top seven web browsers is the best.
Browser Influence Statistics;
According to global statistics, Chrome has a 63.63 percent share of the browser market, followed by Safari (19.37 percent), Firefox (3.65 percent), Samsung Internet (3.49 percent), Edge (3.24 percent), and Opera (2.16 percent).
Top 7 Best Web Browsers 2022;
Mozilla Firefox
Google Chrome
Opera
Microsoft Edge
Apple Safari
Vivaldi
Brave
#1 – Mozilla Firefox;
It is well-known for being a safe online browser, and it is often referred to as the best browser for computers.
Mozilla Firefox, or simply Firefox, is recognized as more secure and quicker than the most frequently used PC browser, Chrome. While being in the third position in the global market share of browsers.
Firefox has lately included a new function that prevents you from being monitored when working on the internet. Firefox now protects you against Supercookies, which remain hidden in your browser and continue to follow your data – this is a significant achievement that propels Firefox to the top of the list of top 7 browsers.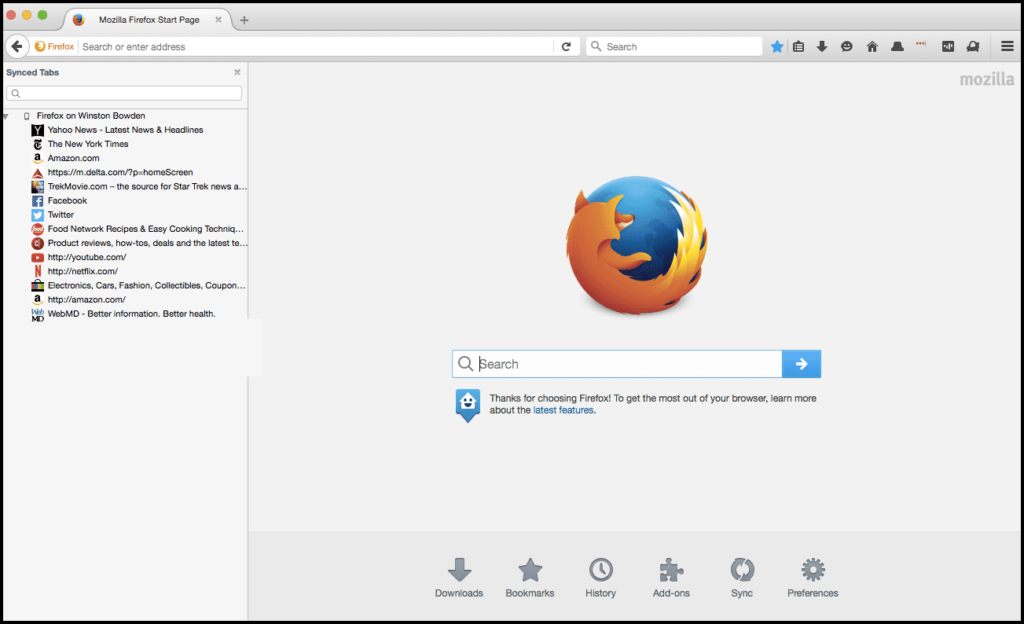 Features of Mozilla Firefox:
You can stream and multitask by dragging a video out of the browser window.
Dark mode has been expanded.
An additional layer of security.
With a single search bar, you can find anything.
Make changes to the menu or toolbar.
Search quickly and for free.
Great content is now available on a new tab page.
#2 – Google Chrome;
Google Chrome is a cross-platform web browser that was created by the company Google. It is a web browser that is both quick and simple to use. Turning on Chrome's data saver allows you to browse and navigate the internet while consuming less data. It also has an incognito mode that allows you to browse without saving or tracking your internet history.
Chrome, which is based on the Chromium browser project, is still the most stable browser that is updated and maintained regularly. Chrome memory and CPU optimization are the only flaws that are widely cited.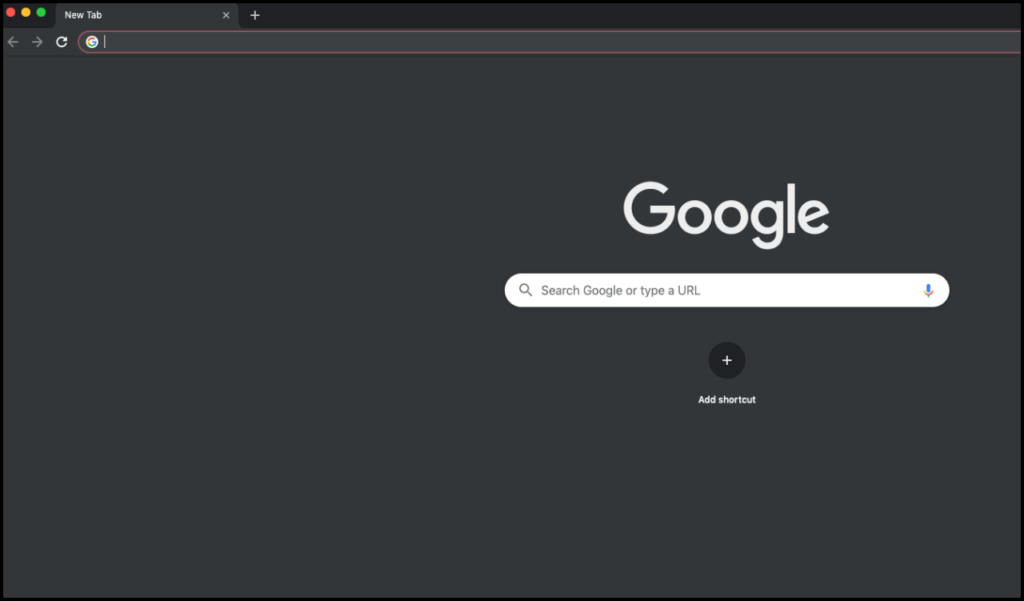 Features of Google Chrome:
Quick access to information.
Saves data.
Allows you to download for offline viewing.
When you try to go to a harmful site, it displays warnings to keep your phone secure.
Option for voice search
Text on your screen can be translated.
Smart, tailored suggestions.
Privacy.
Sync across all of your devices.
#3 – Opera
Opera has been recommended as a tested Google Chrome alternative. Opera introduced features such as speed dial, pop-up blocking, reopening previously closed sites, private browsing, and tabbed browsing, which has since been adopted by other web browsers.
They've improved their use of cutting-edge web technologies over time, but their popularity has declined dramatically. However, the latest version of the opera browser is being actively developed, giving low-cost competitors like Maxthon and Brave a run for their money.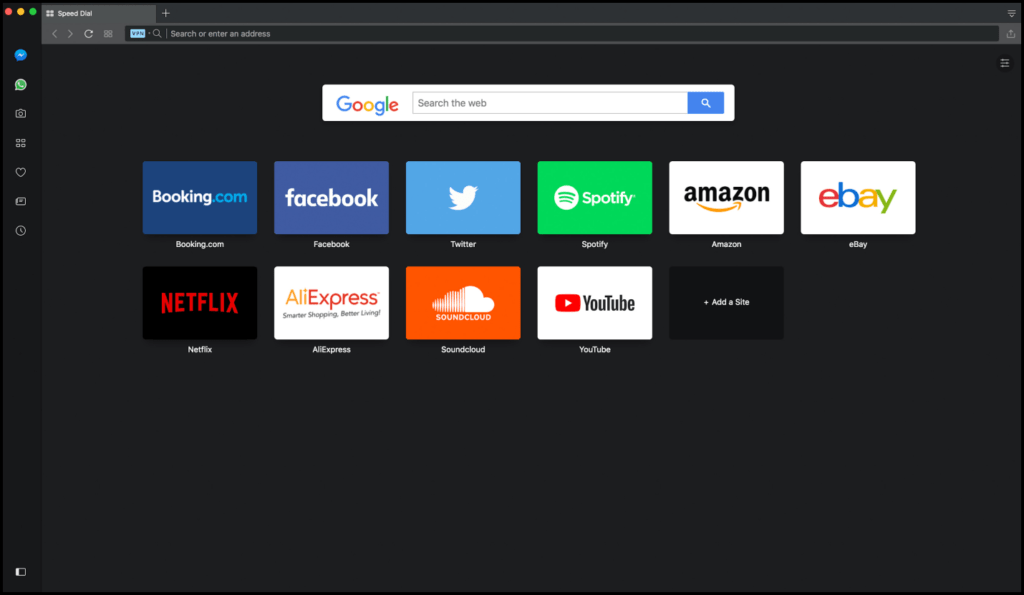 Features of Opera:
Speed dial.
It is blocking pop-up windows.
Sync your data.
Opera Flow allows us to transmit files across our devices instantaneously.
Reopening pages that were previously closed.
Private browsing is available.
Snapshot is a built-in screenshot utility.
There are built-in ad blockers.
Blockers are being tracked.
#4 – Microsoft Edge;
Microsoft Edge allows you to surf the internet while also giving you access to services such as personalizing and designing your home page, shopping while saving time and money, and being organized. Collecting, organizing, sharing, and exporting online material to Word or Excel has never been easier.
Microsoft will be remembered by older readers as the villains of the Browser Wars, which ultimately led to the birth of Firefox and Chrome. Microsoft, on the other hand, is now on the side of the heroes, and their Edge browser has been rebuilt from the ground up, with Chromium at its core. It's the default browser on Windows OS, with iOS, Android, and Mac versions available.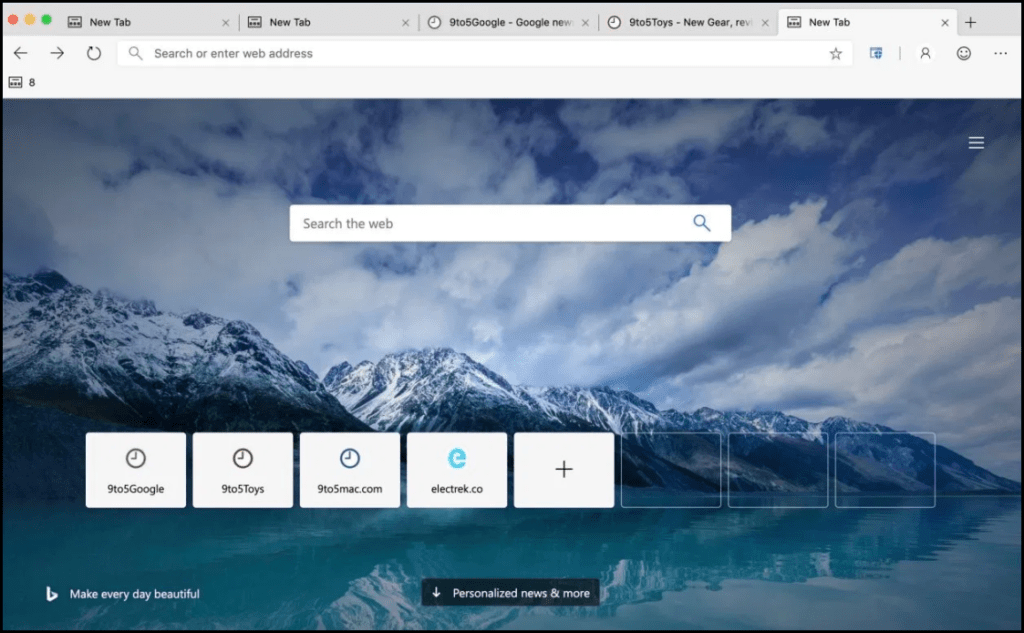 Features of Microsoft Edge:
Add your favorite extensions to make them your own.
Available on all platforms.
Sync allows you to stay connected at all times.
On the internet, keep your identity hidden.
Browse with safety.
Prevention is being tracked.
You can read, modify, and share PDFs right from your browser.
Price comparison might help you save money.
Coupons can be used to find discounts.
Allows you to remain organized.
#5 – Apple Safari;
Due to its strong Nitro engine, Apple Safari – a surfing software built for Apple devices – is the fastest browser globally, with capabilities like none other. It provides you with best-in-class browsing, as well as advanced privacy and power-saving features.
Safari has a variety of unique features that no other browser has, and it has been proven to be the most powerful and speedy browser, making it one of the top online browsers.
It has a poor impression because of its "difficult to use" features and the huge amount of money required to access it.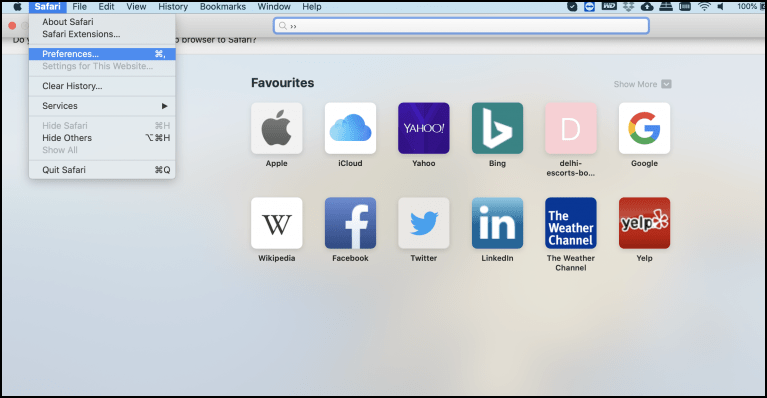 Features of Apple Safari:
You can use Safari Reader to extract key content from a social networking site without having to sift through advertisements and other distractions.
Support for HTML 5.
The smart address box provides you with the appropriate options based on your search history.
Safari's Nitro Engine makes it the world's fastest browser.
Extensions for Safari.
Strong privacy protections.
Start page that can be customized.
It uses less energy.
Browsing at its best.
#6 – Vivaldi;
Vivaldi is a PC browser with several unique features that provides users with a quick and safe surfing experience by removing ads and trackers. Android, Mac, Linux, and Windows users can use the browser. It can be used in 53 different languages.
Vivaldi offers an adaptable UI that adjusts the colors of the tabs and associated regions in real-time to match the website's color scheme. If you visit this blog on Vivaldi, for example, the tabs and theme color will change to Blue and Black, but if you visit Facebook.com, the theme color will vary to Blue.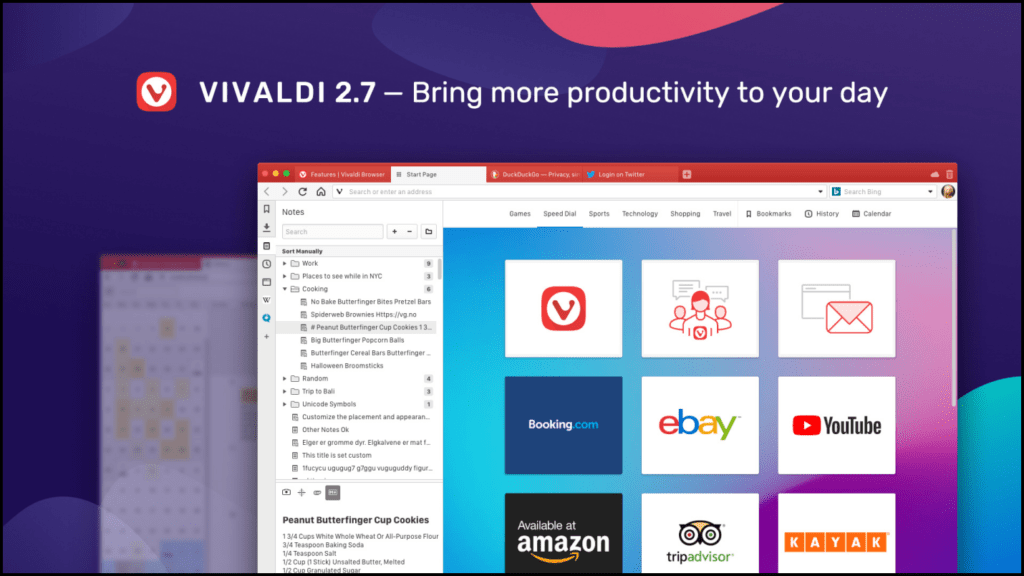 Features of Vivaldi:
Tabs in a stack can be grouped together.
A built-in ad and tracker blocker are included.
Everything has its own set of keyboard shortcuts.
Any website can be added as a web panel.
There are a variety of color schemes to choose from.
Screen Capture option.
Without switching tabs, you can see many pages at the same time.
The handiest browsing history.
#7 – Brave;
Brave is a free web browser that removes advertisements and trackers from websites. It runs on Windows, Mac OS, Linux, Android, and iOS. It provides a mechanism for websites and content creators to earn micropayments in the form of BATs (Basic Attention Tokens), an open-source, decentralized ad exchange platform based on Ethereum.
You can select from more than twenty search engines in Brave. The browser is high-speed and gets regular, reliable upgrades because it is open source and chromium-based. The Brave browser is compatible with Linux, Windows 7, and Mac OS X.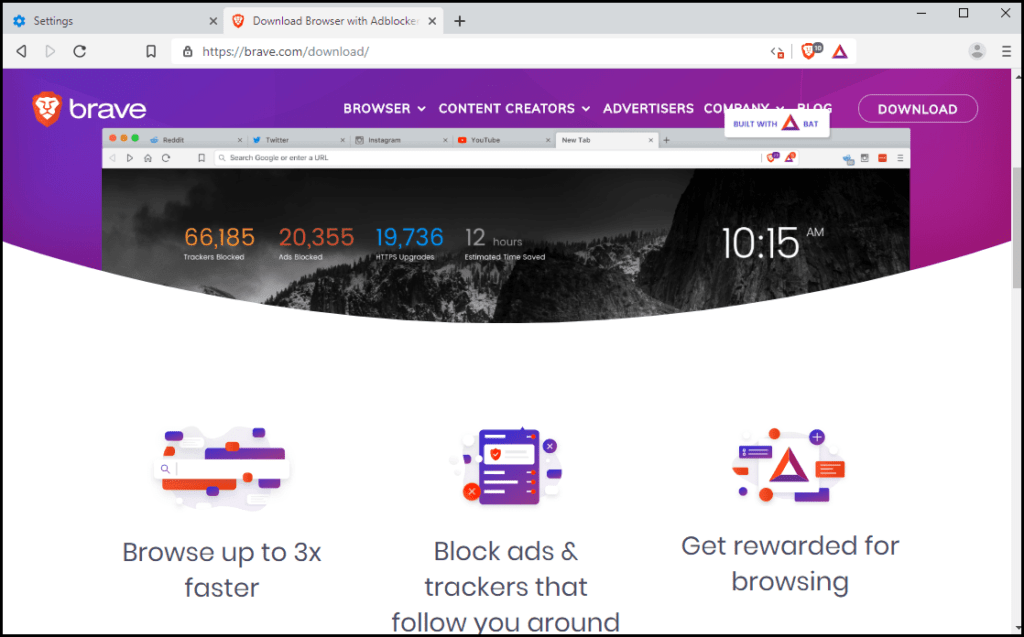 Features of Brave:
Token of Basic Attention.
Brave Browser Rewards.
Tor (anonymity network): By hitting the hamburger menu in the upper right corner of the browser, users can switch to Tor-enabled surfing.
Peer-to-peer networking protocol integration.
More Speed.
Battery utilization is reduced by 35%.
Browse with safety.
For browsing, you can earn tokens.