Entrepreneurship is all about creating opportunities for oneself and making sure that others can benefit. Entrepreneurship is a vast subject to study, explain, and can be explored in the modern world. The business giants rule the world and earn a super revenue that comprises more than 70% of the world's wealth.
Some geniuses of mind run through all these giant corporations; we introduce the term "Entrepreneur." Entrepreneurship has lifted the world to new heights and possibly made it the greatest career option.
If you are not aware of who is an Entrepreneur. You can take a look at Entrepreneur.
In this article, we will be going through the all-time famous Entrepreneur who overturned the world's fate. Stay tuned and keep enjoying reading this piece of writing.
#1. Bill Gates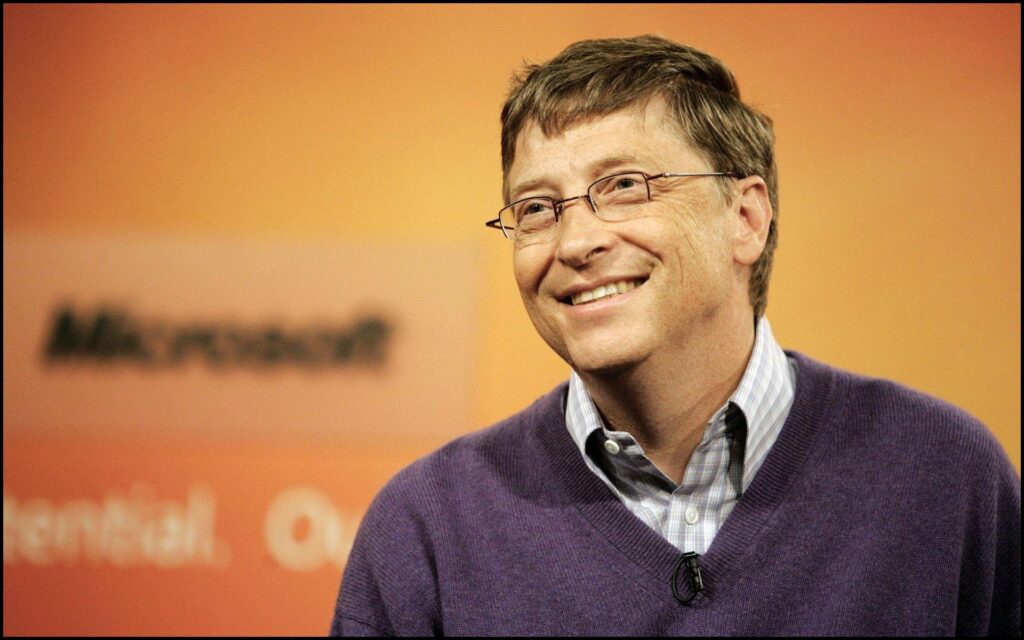 Early Life
William Gates Henry III was born in Seattle, Washington, United States of America (USA), on October 28, 1955. His family is considered to be of English, German and Irish origin. He is the son of Willliam H. Gates Sr and Mary Maxwell Gates. He has an elder sister and a younger sister. Gates's family insisted on pursuing a Law degree, but who knows, this kid will turn the 21st century into a world of technology.
Education
Gates got admission to a private school at 13, and guess what, the 13-year boy will write his first program. The program was made for gamers who are allowed to play games against the computer. At 17, he founded a venture with his school friend Allen called Traf-O-Data to make traffic counters based on the Intel 8008 processor.
He was a scholarship awardee when he graduated in 1973 from a private school. He secured 1590 out of 1600 at the Scholastic Aptitude Tests. He then enrolled in Harvard College to achieve a pre-law major degree. He also chose mathematics and graduate-level computer science courses. Gates was a dropout of Harvard College after spending two years in college.
Bill Gates Success
Bill Gates' success story starts with his childhood friend Paul G. Allen when they work on developing a program for microcomputers while adopting BASIC, that time famous programming language. The success of this program made them launch Microsoft on April 4, 1975.
Microsoft provided licenses for operating software to use MS-DOS to the International Business Machine Corporation (IBM). The deal was so successful for Microsoft as it captured the whole market through the biggest computer supplier of that time, IBMS.
Up to the 1990s, Gates was a multi-billionaire. He then focussed on the internet and competed with America Online then internet providers. Microsoft developed a program Windows CE operating system for networking non-computer digital tools devices; this was the tactical move for Bill Gates's success.
Net Worth in 2022
What do you people think is Bill Gates the richest person on earth? Bill Gates has remained the world's richest man for more than 15 years. The answer to my first question is probably he may not get into the richest people list in 2022, but here is what today Gates remains among the top influential people.
Bill Gates has a net worth of $133.5billion, according to Forbes. When he stepped down in 2018 from the Microsoft board, he had 1% company shares. He owns multiple companies that include Canadian National Railway, AutoNation, Berkshire Hathaway, Four Seasons Resorts and Restaurant, Caterpillar and Walmart, etc.
Charity Organization: Gates and Melinda Foundation
Marital Status: Divorced
Age: 66 Years
Childrens: Three
Current City: Medina, Washington, USA
Famous Quote
"Money has no utility to me beyond a certain point. Its utility is entirely building an organization and getting resources out to the poorest in the world."
#2. Jeff Bezos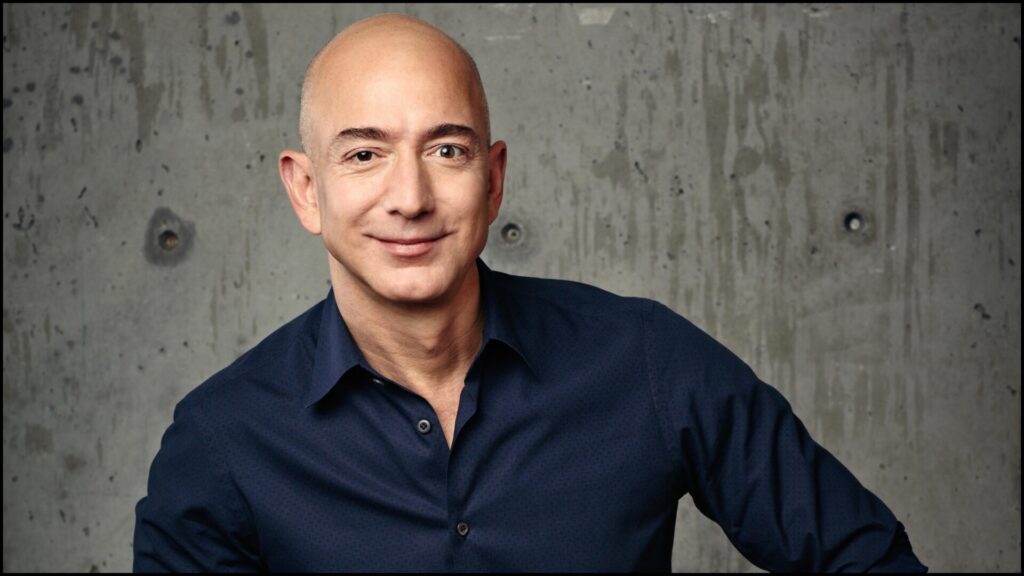 Early Life
Jeff Bezos is an American tycoon who is the founder of Amazon, a well-known eCommerce platform. Jeffrey Preston Bezos was born on January 12, 1964. He was born in Albuquerque, New Mexico. He was the son of Theodore Jorgensen and Jacklyn. His ancestry is related to Denmark and a family of Baptists. After the divorced of his parents, Jeff's mother married Mike Bezos, and his surname changed to Bezos.
Education
At the age of two, Jeff got admission to a Montessori school. Jeff Bezos enrolled in River Oaks Elementary School in Houston, where he studied from grade four to sixth. Later on, his family moved to Miami, where Jeff attended Miami Palmetto High School. Jeff has always shown his interest in science and technology.
Jeff Bezos studied electrical engineering and computer science at Princeton University with a 4.2 GPA. He was also the awardee of National Merit Scholar and a Silver Knight Award winner in 1982. Jeff also attended the Student Science Program at the University of Florida.
Jeff Bezos' Success Story
In his early career Jeff Bezos after graduation in 1986, was offered to join Intel and many other companies. He worked as a Network administrator at fintech telecommunications. He also worked at D. E. Shaw & Co for four years up to 1994 and became a vice president at 30.
In 1990, Jeff founded Amazon in a garage located in Seattle. The company initially aimed to sell books online. Later on, the company diversified its services and added many products that were available online. Today Amazon is an eCommerce giant that is available 24/7. Amazon's total revenue in 2020 is 469.82 Billion USD, according to Statista.
Jeff Bezos owned The Washington Post, and Blue Origin shows his investment in media and space technology. The Covid-19 pandemic provided a platform to the E-commerce joint to increase 38% revenue in 2020.
Net Worth in 2022
Jeff Bezos is the second richest person on the planet. Suppose you are wondering who is the richest among all stay tuned. Jeff Bezos has several income sources, including Amazon, The Washington Post, Blue Origin, and many others.
He stepped down as CEO of Amazon in July 2021 and became executive chairman. Jeff Bezos's net worth is $189 billion as of 2022. Jeff is expected to be the second person to reach $200 billion.
Charity Organization: Jeff Bezos's Charitable fund
Marital Status: Divorced
Age: 58 Years
Children: Four
Current City: Medina Seattle
Famous Quote
"If you're not stubborn, you'll give up on experiments too soon."
#3. Mark Zuckerberg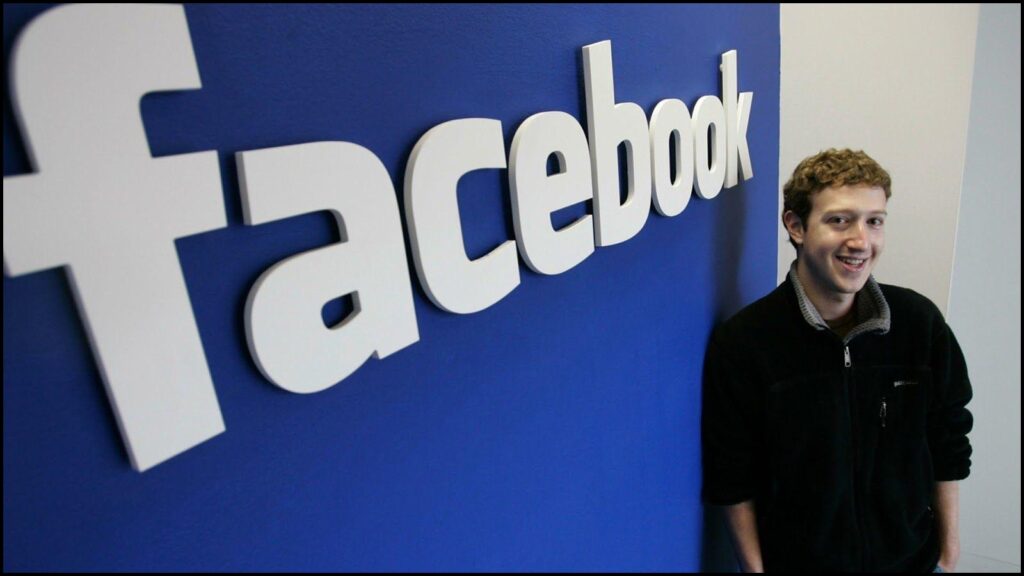 Early Life
Mark Zuckerberg founded Facebook and is a multi-billionaire. His full name is Mark Elliot Zuckerberg, and he was born on May 14, 1984, in White Plains, New York, USA. His parents are Edward Zuckerberg and Karen Kempner. His parents were immigrants from Austria, and he has three sisters.
Education
Zuckerberg shows interest in computers during his time in middle school. He attended Ardsley High School; during his high school time, he built software that made communication between his family members and his father's dentistry clinic. He has also programmed a music player with the name Synapse Media Player.
Zuckerberg enrolled in Harvard College, where he studied Psychology and Computer Science. During his time at Harvard, he created Facemash, which allows the user to see the pictures of others. Later on, Zuckerberg dropped out of Harvard in his second year.
Mark Zuckerberg's Success Story
Zuckerberg's success story started in January 2004, when he wrote a code and developed "Thefacebook" along with his college roommates. He faced a lawsuit from his Harvard seniors who alleged Zuckerberg for stealing their idea.
Zuckerberg and co-founders moved to the Silicon Valley in California and rented a house for their first office. Later on, investments from Peter Thiel made a big difference. Today he owned the Meta company formerly known as Facebook. Co. Inc.He also owns multiple other platforms, including Instagram, WhatsApp, Oculus VR, and many others.
Net Worth in 2022
According to the latest data from Forbes, Zuckerberg's net worth is estimated to be $77.9 billion USD. He has remained among the top 10 influencers and a billionaire for several years. Experts predict that Mark Zuckerberg will make more revenues from Instagram and his ideas related to Metaverse.
Charity Organization: The Chi Zuckerberg Initiative (CZI)
Marital Status: Married
Age: 37 Years
Children: Two
Current City: Palo Alto, San Francisco
Famous Quote
"The biggest risk is not taking any risk."
#4. Steve Jobs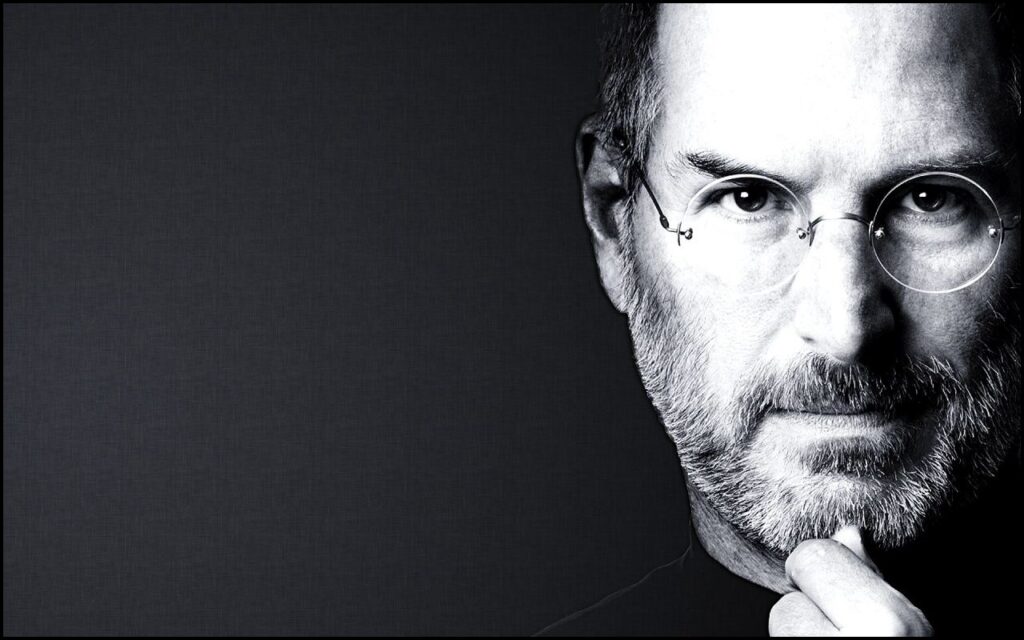 Early Life
Steven Paul Jobs was an American entrepreneur, investor, and the founder of Apple. Steve was born on February 24, 1955, in San Francisco, to Abdulfattah Jandali and Carole Schieble. Steve's father was an Arab Muslim, and his mother was a Catholic German. Later on, he was adopted by Paul Reinhold Jobs and Clara.
Education
He attended Monta Loma Elementary School in Mountain View. He was a genius student from his early childhood, but he often felt bored in the classroom. In 1968, Steve started his first year at the Homestead High School.
After school, Steve enrolled in Reed College in Portland, Oregon. He dropped out in the first six months of college.
Steve Jobs' Success Story
As we have come across the stories of giant entrepreneurs, the one thing common among all of them is the partnerships. No one has alone created a brand, but yeah! Teamwork pays the reward. Same with Steve Jobs when he met with Steve Wozniak, both got together with the idea of personal computers.
They worked in Steve's family garage and ultimately came up with Apple-I, the logic board. In 1977, another model, Apple-II, was also established; Steve gave confidence to Wozniak to launch their model to the market, and it was like a boom in the market up till 1983 the company was among the top 500 Fortune top American companies.
The launch of Macintosh led Apple to face losses with the revenues as it was an expensive product to buy by the customers. After this event, Steve was removed from the company by Apple CEO Scully. In 1996, Apple faced a lot of tensions due to the company's finances.
Steve joined Apple in 1998, started the revolution of PCs, and led the company to mark a place among the top global players. Today Apple is a top player in the smartphone industry with its flagship product iPhone. Apple also added watches, AirPods, and other services, and the company has an annual revenue of $137.7billion as of the 2020 annual report.
Net Worth in 2022
Steve Jobs died in October 2011 due to pancreatic cancer. After his death, his family is managing his business. His family owns around $10 Billion of net worth. It is expected if Steve was alive, he could have made it to the top 5 wealthiest people on earth. Steve Jobs, along with Apple, made investments into NeXT and Pixar.
Charity Organization: Steve P. Jobs Foundation (Inactive)
Marital Status: Married
Age: 57 Years (1955-2011)
Children: Four
Current City: Palo Alto, San Francisco
Famous Quote
"Great things in business are never done by one person; they are done by a team of people."
#5. Elon Musk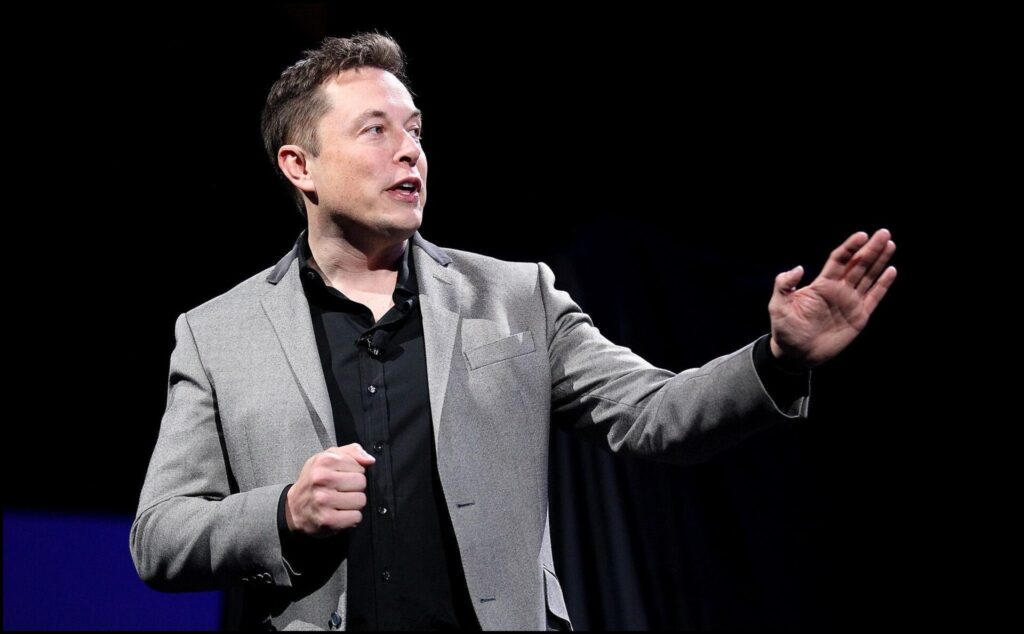 Early Life
Elon Reeve Musk was born on June 28, 1971, in Pretoria. South Africa. He is an entrepreneur and business magnate. Musk was the son of Errol Musk (electromechanical engineer) and Mayre Musk (dietitian). His ancestry tells about Dutch, German, and French origin. He moved to Canada at the age of 17.
Education
Musk attended the University of Pretoria for five months, and then he moved to Canada. In 1990, he enrolled at the Queen's University at Kingston, Ontario. He then went to the University of Pennsylvania, where he graduated in 1995.
Musk earned a degree in economics and physics from the University of Pennsylvania. He desired to do his Ph.D. in materials science from Stanford University, but he dropped out after two days.
Elon Musk's Success Story
The success story of Musk started with a web software company Zip2, funded by angel investors. His partners were Kimbal and Graig Kouri; the set-up was based in a small rented office in Palo Alto, California. The popularity of Zip2 makes a deal with "The New York Times."In 1999, the company was acquired by Compaq, and Musk got a 7% share out of $307 million.
Musk started an online startup X.com as a financial service and payment company. He was removed from the position of CEO of the company by the board of directors, remarking him as inexperienced for the job. The company avoided competition with the market competitor Cofinty, a similar service like X.com, and both merged in 1999.
Cofinity gave a boost to X.com through its more robust online payment website PayPal. Musk was again the CEO of PayPal, which was later in 2001 owned by eBay. Musk was the beneficiary with $100 million, almost 11% shares of PayPal.
Musk didn't stop his investments as he was inspired by space technology. He started his own company SpaceX which aimed to design affordable rockets for space travel. After launching, the first rocket ended in a failed attempt. Musk insisted on launching a successful attempt before failing for consecutive years. Today SpaceX is the only private enterprise that makes reusable rockets, and it is closely working with the biggest space agency NASA. In 2021, SpaceX made $2 billion revenue.
Another feat to Musk's success is electric car producer company Tesla is, formerly known as Tesla Motors. His thinking about reusable natural sources led him to play a pivotal role in making the earth a pollution-free place to live. According to the data provided, Tesla had an annual $53.8 billion revenue in 2021.
Net Worth in 2022
According to Forbes, Elon Musk is the richest man on the planet. His total network is $265.9 billion as of March 2022. The Covid 19 pandemic was a key factor that triggered Musk's revenue increase around 10%, and he surpassed Jeff Bezos to become the richest guy in the world.
Charity Organization: Musk Foundation
Marital Status: In a Relationship
Age: 50 Years
Children: 7
Current Residence: Boca Chica, South Texas
Famous Quote
"I think it is possible for ordinary people to choose to be extraordinary."
Conclusion
This whole article is written to inspire the young generation. If you are good at your career planning and know; how to manage things, it becomes easier to get to the position where the famous entrepreneurs stand today. So, belief, passion, and a team that's all required to be among the all-time famous entrepreneurs.
I have tried my best to give you a detailed overview of the all-time famous entrepreneurs. If it was helpful to you, let me know through your feedback by sharing it with your colleagues.